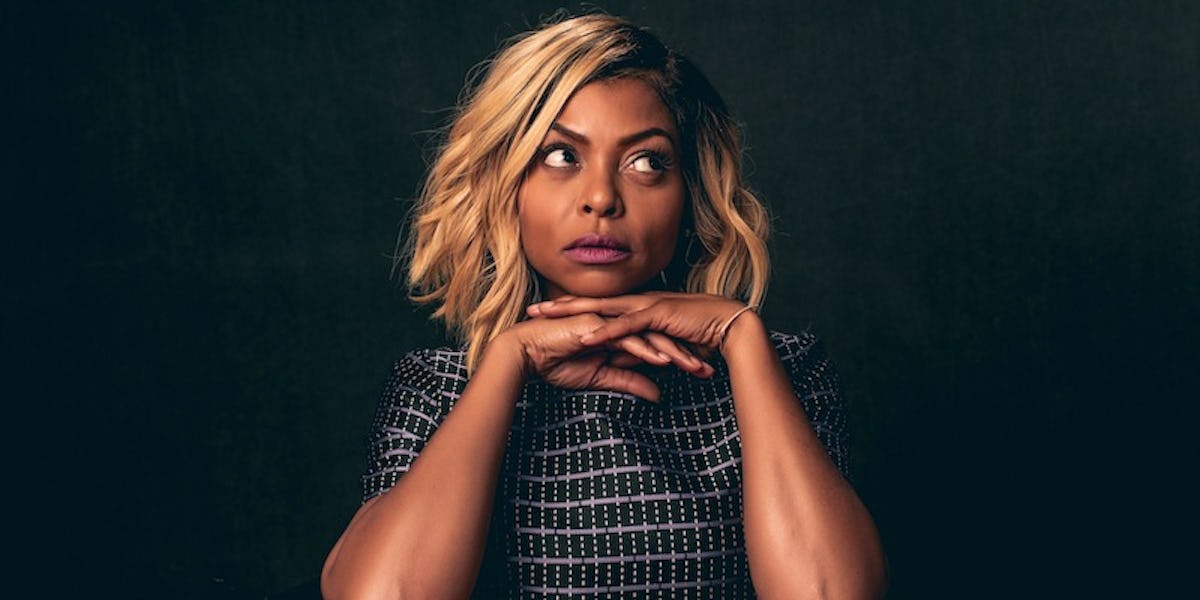 Taraji P. Henson Proved She Runs 'Empire' By Choosing Her Love Interest
REX/Shutterstock
Cookie Lyon gets what Cookie Lyon wants.
"Empire" actress Taraji P. Henson just proved her power within the franchise after hand-picking her love interest -- and actually getting him.
The 46-year-old star was in Chicago for the show's third season premiere when she revealed that she had her wish granted when she asked for actor Taye Diggs to play the role of her love interest.
Taraji P. Henson spoke to E! News on the red carpet, revealing,
Well, you know, I did request him. I've never worked with Taye before. It was like, why not?
I'm going to go ahead and guess Henson got what she wanted because producers didn't have a choice... I mean, we're talking about Taraji P. Henson here, the award-winning queen of the silver screen.
If she would have requested Justin Bieber, I'm sure folks would have found a way to make it happen!
So, what's in store for viewers in the upcoming third season?
Gary Newman, the CEO of Fox Broadcasting, was also in Chicago for the premiere. Newman spoke to Variety, saying,
You almost never hear us pulling back our writers, we want them to go for it. You watch that ['Empire'] teaser and it's so eventful and so kind of batshit crazy —those are just the sort of swings you have to take.
Let's take a peek, shall we?
I see exactly what Newman's talking about.
The Fox executive continued,
You have to go for it. You can be accused, as we were last year in the premiere, of jumping the shark with when [Cookie] was in the cage. But you have to sort of go for it, and sometimes you're going to step over the line, and you hope the audience forgives you. I thought they really kind of nailed it with the "Empire" Season 3 premiere.
Luckily we won't have to wait too long to see what unfolds.
The third season of "Empire" is set to air on September 21 at 9 pm ET/PT on FOX.
Citations: Yes, Taraji P. Henson Requested Taye Diggs As Her New Empire Love Interest and Got Him (E! News)