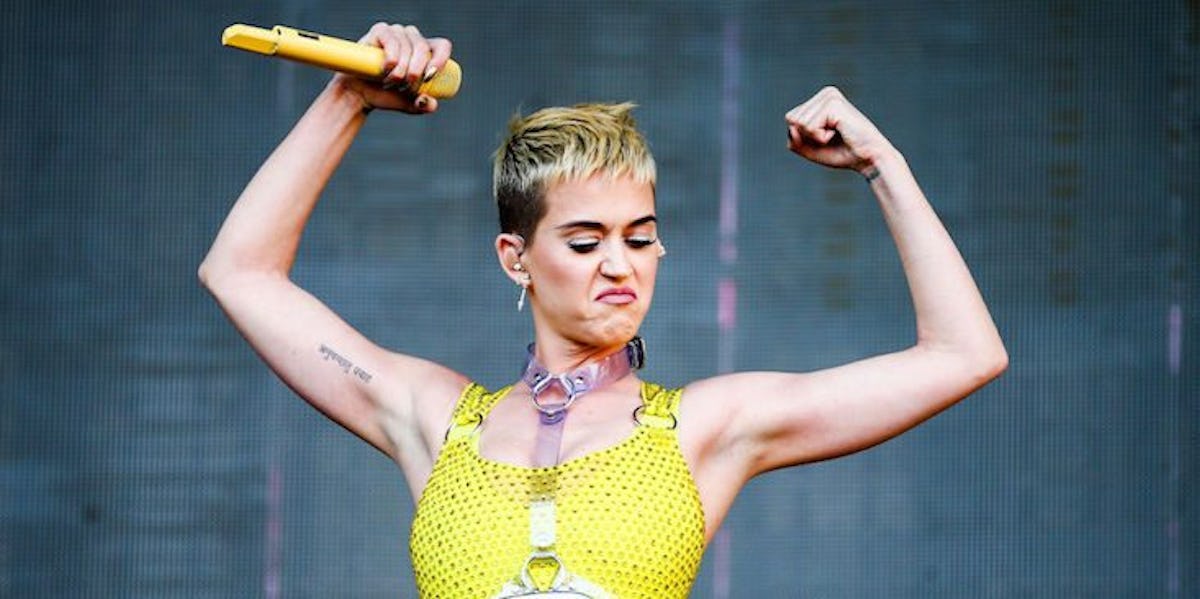 'GOT' And 'Stranger Things' Stars To Appear In Katy Perry's 'Swish Swish' Video
Rich Fury/Getty Images
Katy Perry's next music video for "Swish Swish" is slowly but surely coming together, and rumor has it pop culture fans will see a few familiar faces.
According to various set photos and videos, Hafþór Júlíus Björnsson, who is known for playing  Ser Gregor "The Mountain" Clegane on HBO's Game of Thrones, and Gaten Matarazzo, who plays Dustin on Stranger Things, will be featured in the music video.
Perry posted a video of herself and Matarazzo on her Instagram story on Wednesday.
"Swish, swish," Perry says to the camera, to which Matarazzo replies, "Bish."
Björnsson was seen on set in tiny basketball shorts and a shirt that said "SHEEP," alongside pro-basketball player Bill Walton and NFL sportscaster Rich Eisen.
It also looks like "Backpack Kid," a 15-year-old named Russell Horning who danced with Perry when she performed "Swish Swish" on SNL, was on the music video set, practicing his three-pointers.
So it seems safe to say this video will take place on a basketball court.
And all you nerds who were dreaming of a Game of Thrones and Stranger Things crossover — well, this might be as close as we ever get.
Perry's single, "Swish Swish," ft. Nicki Minaj was released this past May and is off of her newest album Witness, which released in June. Some say the track is aimed at Taylor Swift, continuing their infamous, long-running feud.
The lyrics of the song start,
A tiger Don't lose no sleep Don't need opinions From a selfish or a sheep Don't you come for me
Earlier this month, Perry released a lyric video for the single featuring popular Brazilian singer, Gretchen,
But another video is coming — and earlier this month Perry even launched a competition, looking for a dancer to star in it.
In the call for auditions, Perry says filming for the video will begin later in July — so I guess that means now! It looks like she found her dancer.
Swish swish, bish.