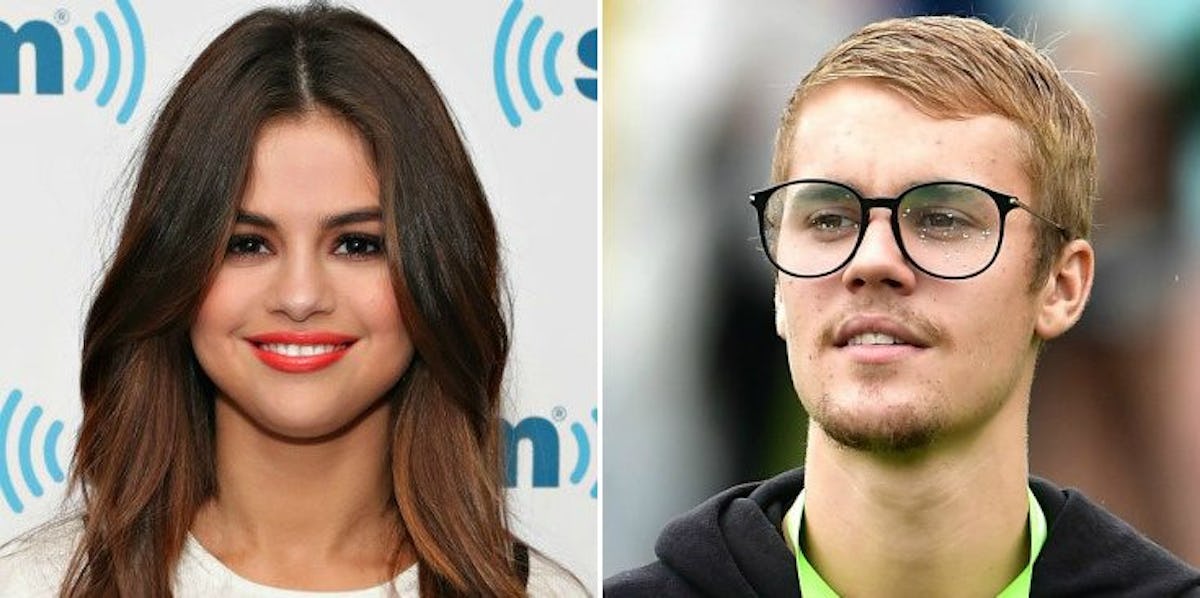 Selena Gomez's Instagram Got Hacked With A Naked Pic Of Justin Bieber
Cindy Ord/Getty Images Stuart Franklin/Getty Images
Attention, people! Selena Gomez's Instagram just got hacked, and now there's a naked picture of Justin Bieber on it. Everyone is flipping out! Who did this? Selena Gomez's Instagram of naked Justin Bieber is the best thing to happen to us all. On Monday, Aug. 28, 2017, Selena Gomez's Instagram featured a naked picture of Justin Bieber, and fans took to Twitter to alert the star and the internet. It didn't last long, though. Gomez's IG account is now completely down, and it's a real bummer for us all. I guess I can't stalk her Instagram account today.
The IG post was a series of Bieber d*ck pics cropped together. The caption also included some explicit language, including calling Bieber, "LIL SHRIMPY." "Lil Shrimpy" is not a word I would want to be called if I were Justin Bieber. The weird thing is, though, I wouldn't classify that as "shrimpy," but that's just me. I'm talking about the size of Bieber's... talent. The Bieber images are the same exact ones that were published after the superstar's Bora Bora vacation in 2015.
Gomez and Bieber dated on and off since 2011, and finally called it quits in 2014.  Since then, Gomez moved on to The Weeknd, and Bieber moved on to canceling tours and singing the song "Despacito." God, I love that song.
When the Bora Bora images of a naked Bieber were released back in 2015, Bieber told Access Hollywood "he felt super violated." He also remarked,
My first thing was like…how can they do this? Like, I feel like I can't step outside and feel like I can go outside naked. Like, you should feel comfortable in your own space… especially that far away.
Poor Bieber. That's not cool at all. So, who hacked Gomez's Instagram account? Whoever hacked into it tagged several people in the caption. So, are the criminals really this dumb? Whoever did it better hide, because this is not good.