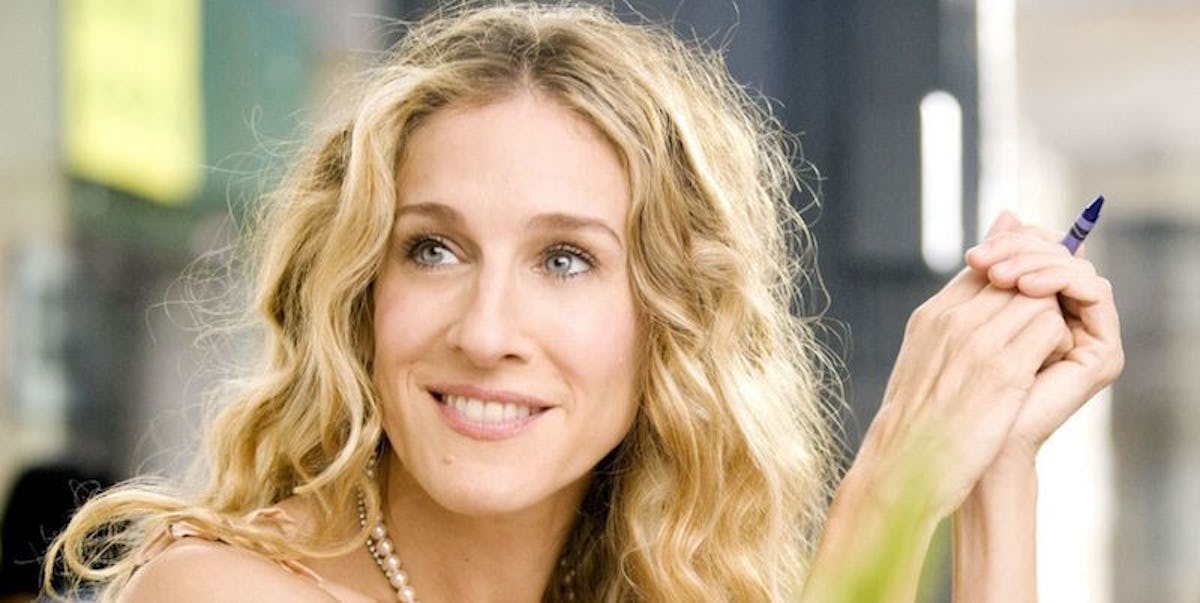 Sarah Jessica Parker Is Ready For 'Sex And The City' And 'Hocus Pocus' Sequels
Warner Bros. Television
Hold the phone, Sarah Jessica Parker is willing to do sequels of her two most famous and successful roles?!
NO WAY!
I know, it's hard to believe SJP would want to continue doing what worked so well for her, but it's true.
In an interview with Entertainment Tonight, the 51-year-old actress confirmed if she were asked to do a "Hocus Pocus" or "Sex and the City" sequel, she would definitely be on board.
While at the Fast Company Innovation Festival at the Skirball Center in New York City on Wednesday, SJP was asked if she thought there would be a sequel to either of her two big hits.
She responded, enthusiastically,
I'm down for both! It would be amazing if we could do both in one year!
But don't get too excited, Carrie/witch fans. Sarah also said there hasn't been any "substantive" talk about either sequel yet.
When asked if there were sequel conversations going on, she said,
Nothing that is substantive, not more so than any other conversation that has happened.
OK, so it's definitely not a "yes," but it's also not quite a "no," either?
The rumors there might be a "Hocus Pocus 2" in the future grew from supreme witch Bette Midler herself.
Last week, at her annual Hulaween Bash in New York, Bette went full-on Winifred, complete with her iconic red hair, teeth and dress.
Some fans thought the costume might be a hint of an upcoming "Hocus Pocus" project, but SJP said that's not the case.
She said of Midler,
Just stirring up a trouble! That's all she's [doing].
Well, stirring up trouble is pretty much number one or number two on a witch's job description, I'm pretty sure.
Of course, Sarah Jessica Parker has plenty on her plate without "Hocus Pocus" or "Sex in the City." She is currently starring in the HBO series "Divorce."
Sure, it's no "Sex in the City" yet, but give it time, Carrie. Give it time.
Citations: EXCLUSIVE: Sarah Jessica Parker Says She Wants to Make 'Hocus Pocus' and 'Sex and the City' Sequels (Entertainment Tonight)