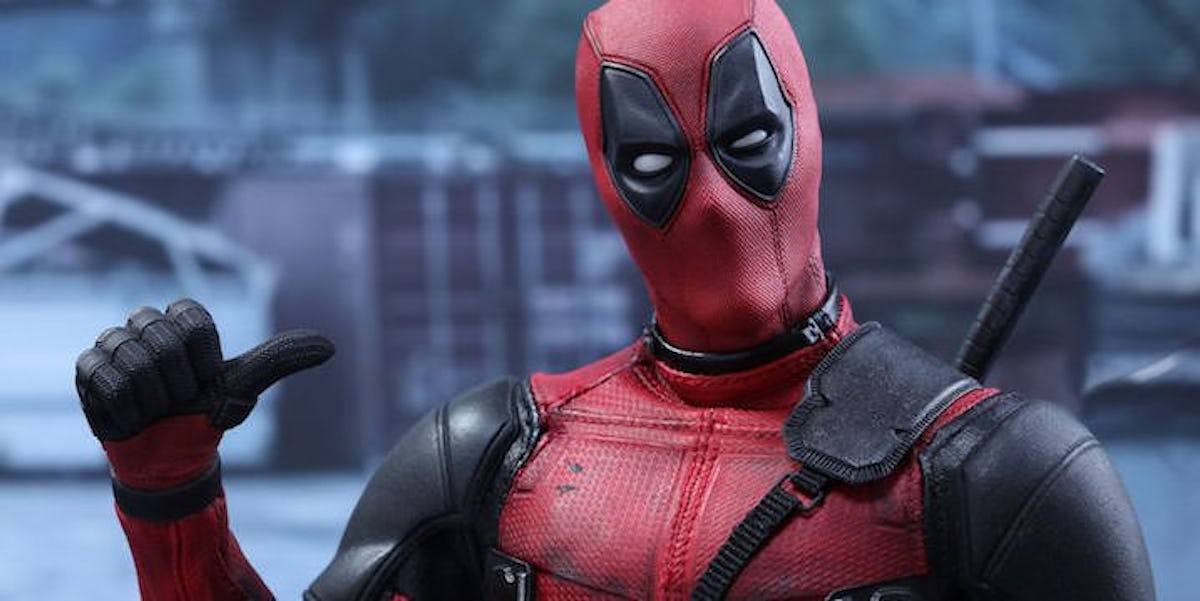 Ryan Reynolds Responds To Oscar Snub By Channeling His Inner 'Deadpool'
Marvel
Ryan Reynolds' raunchy superhero film did not get nominated for an Oscar this year.
I never in a million years thought I would call the above sentence a "snub," but... it actually sort of is one?
Ryan is brushing off this kind-of snub, though. He congratulated the nominees on Twitter Tuesday morning, and promised the "Deadpool" tickle-fight was still on.
Marvel's R-rated action comedy "Deadpool" gained some Oscar traction when it unexpectedly nabbed two Golden Globe nominations, including Ryan Reynolds for Best Actor in a Musical or Comedy.
(That tickle-fight comment is a reference to Ryan's reaction to the Golden Globe nods.)
The 40-year-old actor also won the Critics Choice Award for Best Actor in a Comedy, leading some people to speculate it might actually be possible for "Deadpool" to get an Oscar nod.
Ryan promised fans should that happen, they could expect "the world's most ridiculous reaction video."
This makes me kind of sad, mostly because it makes me think Ryan thought "Deadpool" might really get nominated. (Which I don't blame him for! The signs were there!)
And even more than that, Ryan even voiced a short "Deadpool" trailer pitching the film for the Academy's consideration.
... Yeah, he definitely thought he was going to get it.
But, despite the ass-less chaps and promise of fun reaction videos, Oscar-nominated "Deadpool" and Oscar-nominated Ryan Reynolds weren't in the cards.
So I guess we'll never see the ridiculous reaction video, sadly.
Most fans, like Ryan, seem to be willing to accept this, although some are holding onto the argument the film deserved a Best Adapted Screenplay nod.
To this I say, "Ehhhh."
Listen, I loved "Deadpool," and I think the writing was very clever.
But when compared to the actual nominees — "Arrival," "Fences," "Hidden Figures," "Lion" and "Moonlight" — I think the Academy made the right call.
Still, others are outraged "Suicide Squad" got an Oscar nomination (for Makeup and Hairstyling), but not "Deadpool."
To this I say, "Very fair."
"Oscar-nominated 'Suicide Squad'" is not a phrase that should exist in this world.