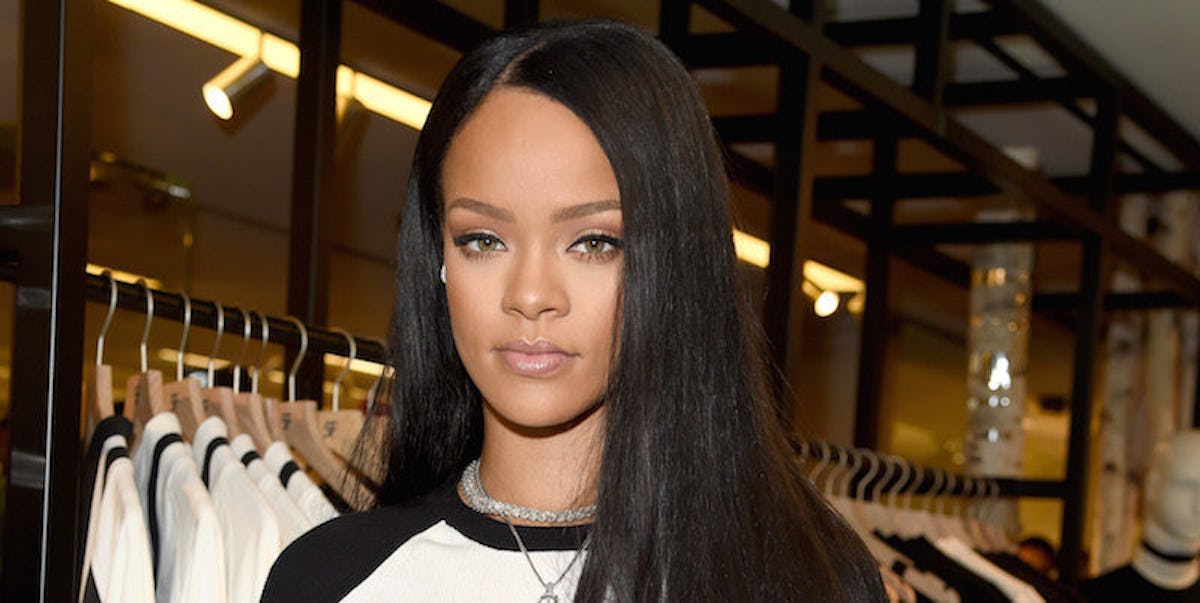 Rihanna Grabs Her Bare Boob In New Super Sexy Photo Shoot
REX/Shutterstock
Rihanna is looking hotter than ever in a new racy photo shoot.
The Video Vanguard winner has had quite a crazy week with Drake (wink wink), but now she's strutting her stuff solo for the latest issue of CR Fashion Book.
For the shoot, Rihanna rocked a gorgeous look inspired by Marie Antoinette.
The pictures were shot by Terry Richardson, and Rihanna was styled by Carine Roitfeld. COOL, get it, RiRi.
There's just one thing you should know before you see the pic...
RIHANNA IS GRABBING HER BARE BOOBY IN IT.
Yup, things are 'bout to get real steamy up in this bitch. The girl is looking hot.
CHECK IT OUT, Y'ALL. Rihanna is one hot tamale. DAMNNNNNNNN.
Isn't she stunning? Seriously, though. If I wore this shit, it'd be terrifying.
Of the look, Carine said,
I wanted to show that she is not just a villain to be despised or a muse to be channeled. She is neither, actually. She is a prototype for contemporary fame, body, beauty, celebrity and femininity.
As writer Ray Siegel explained in the cover story,
Looking at the life and times of Marie Antoinette, we begin to see parallels between her and the female celebrities of today. Who besides our modern pop stars are followed with more obsession and desire?
He added,
Rihanna is beloved while Marie Antoinette was not, but she shares with the Queen an unapologetic attitude that inspires and fascinates. She says what she wants, smokes what she wants and wears what she wants, making her an icon of authenticity in an era of calculated, pre-baked fame.
WOW, DEEP. Well, the photos came out incredible so kudos to everyone involved.
Rihanna, keep killing it.
Citations: Rihanna Photoshoot (Entertainment Tonight)