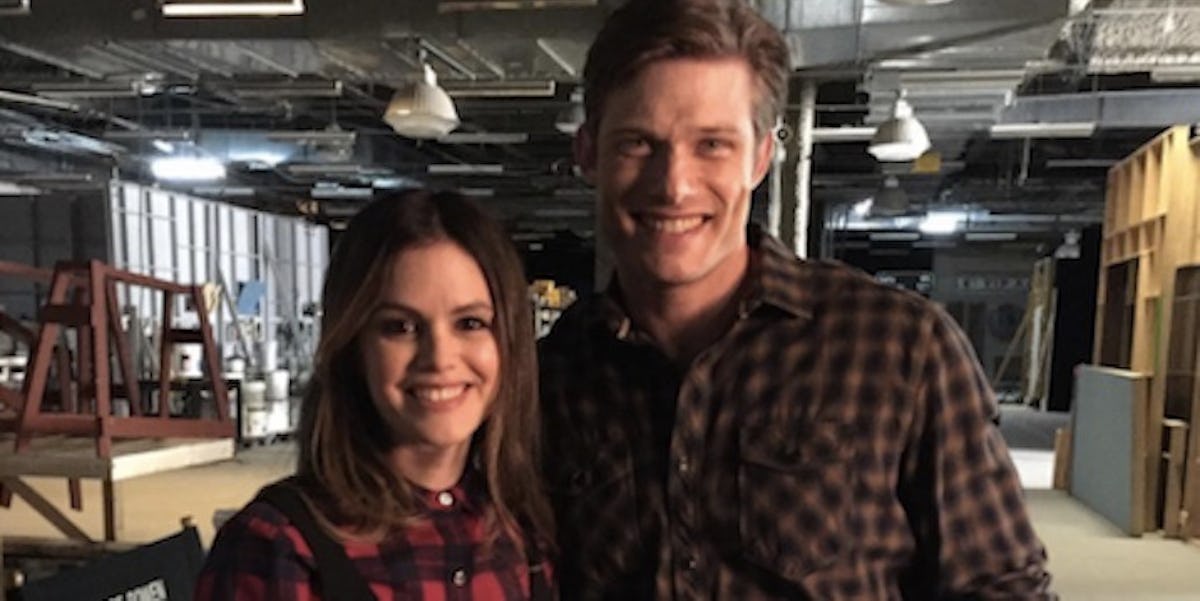 Rachel Bilson Had An Adorable 'OC' Reunion With Chris Carmack On 'Nashville'
Instagram
Lately, it seems as though the legacy of Josh Schwartz's "The OC" will never die.
Considering the fact the United States of America is currently being held together with dental floss and bird shit, this is frankly the least the universe can do for us, so we'll take it.
Last Friday, it was announced "OC" alum Rachel Bilson would be joining the cast of the CMT series "Nashville," and your girl already had an on-set reunion with Orange County's own Luke Ward, aka Chris Carmack.
She shared a pic of the pair decked out in plaid and captioned the pic, "welcome to Nashville B****...... this is how it's done in Tennessee."
While it doesn't have the same ring as "Welcome to the OC, bitch," most of us will gladly gobble up any references Rach is willing to throw our way.
Rachel was added to the cast along with former "Empire" cast member Kaitlin Doubleday. Last week, "Nashville" showrunner Marshall Herskovitz told EW,
We welcome Rachel and Kaitlin into our incredibly talented ensemble… We fondly anticipate the second half of the season filled with surprising twists and turns that make 'Nashville' so beloved by the fans.
Perhaps one of the twists is "Nashville" just starts using old "OC" scripts and Kaitlin takes over for Marissa (despite having an obvious Julie Cooper look/vibe).
America can pick up right from season one, when things were simpler and Marissa was still breathing that sweet California air, tanning on that hot California sand and staring at that savory California food, wondering what it probably tastes like.
Come on, Josh Schwartz, give us our "OC" back. Take a few shots at Chino and "society" or whatever this show was supposed to be about. Give us that signature early-2000s style. We want cropped sweaters over classic rock tees and we want them now.
It's so close we can taste it, like the warm vodka Marissa smuggled around in her purse for four straight seasons.