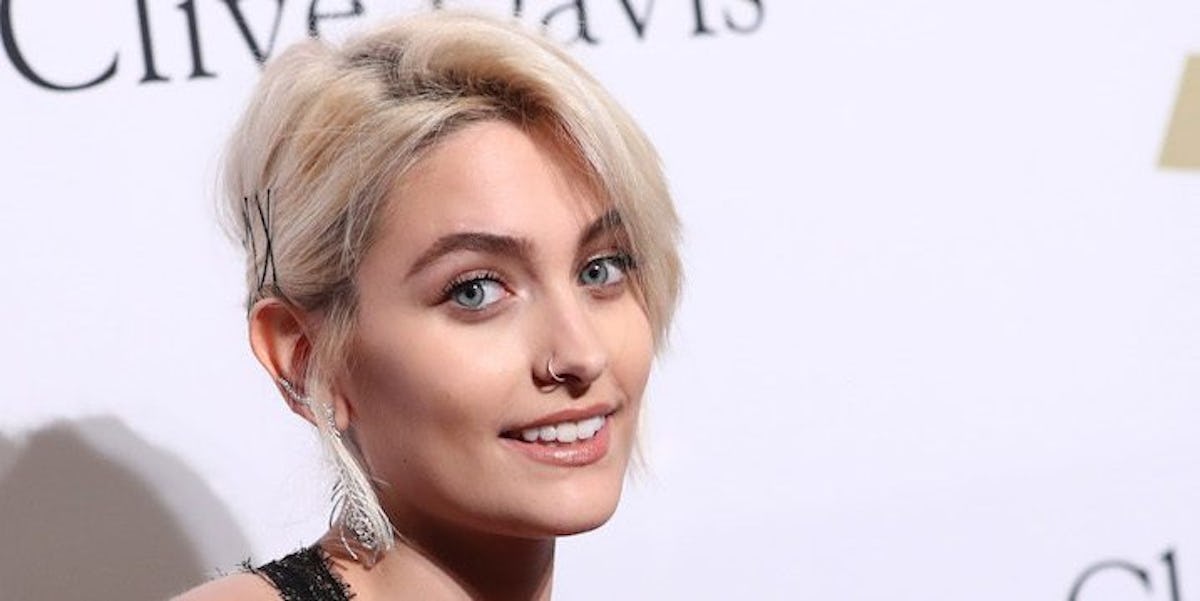 Paris Jackson Calls Out Magazine For This Headline About Michael Jackson
REX/Shutterstock
Paris Jackson may be the cover girl of the latest issue of Harper's Bazaar, but she isn't loving one detail about the magazine's coverage.
Jackson took to Twitter after the cover was revealed to criticize the headline choice.
In a series of now-deleted tweets, Jackson voiced her displeasure with Harper's Bazaar for including a quote about her late father, Michael Jackson, on the magazine cover.
She said the mag lied to her, promising it wouldn't include the quote on the cover, but then did it anyway.
The quote that caused all the controversy was Jackson saying, "I was perfect in my dad's eyes," a statement she made in the interview about being treated as the favorite as a child since she is the only girl.
After Paris made her thoughts on the quote's inclusion on the cover known, Harper's Bazaar edited its cover to get rid of the quote.
This is the original cover.
And this is the newly-edited cover.
So why was Paris so insistent on not having that reference to her famous father on the cover of the magazine? The answer to that is actually pretty clearly laid out in the Harper's Bazaar interview itself.
Jackson actually flat-out tells the writer how uncomfortable the constant talk about her father and his death makes her, saying,
All anyone wants to talk about is my father, and it makes me sad.
The writer even witnesses Paris answering a call from a journalist who wants to talk about Michael Jackson, and notes how distressed the topic makes her.
After all that, it should be no surprise Paris is upset to see yet another media outlet focusing on her painful past instead of her current ventures.
But aside from that headline snafu, Paris Jackson appears to be fond of the cover story, even posting the (newly edited) magazine cover to her Instagram.
There is a bit of talk about her father and growing up in Neverland in the story, but it's largely about her political views, relationship to social media and her budding career as a model and actress.
I think it's important to just remember losing a parent at a young age is incredibly difficult for anyone — yes, even celebrities — and bringing it up all the time is obviously going to be emotionally trying for them.