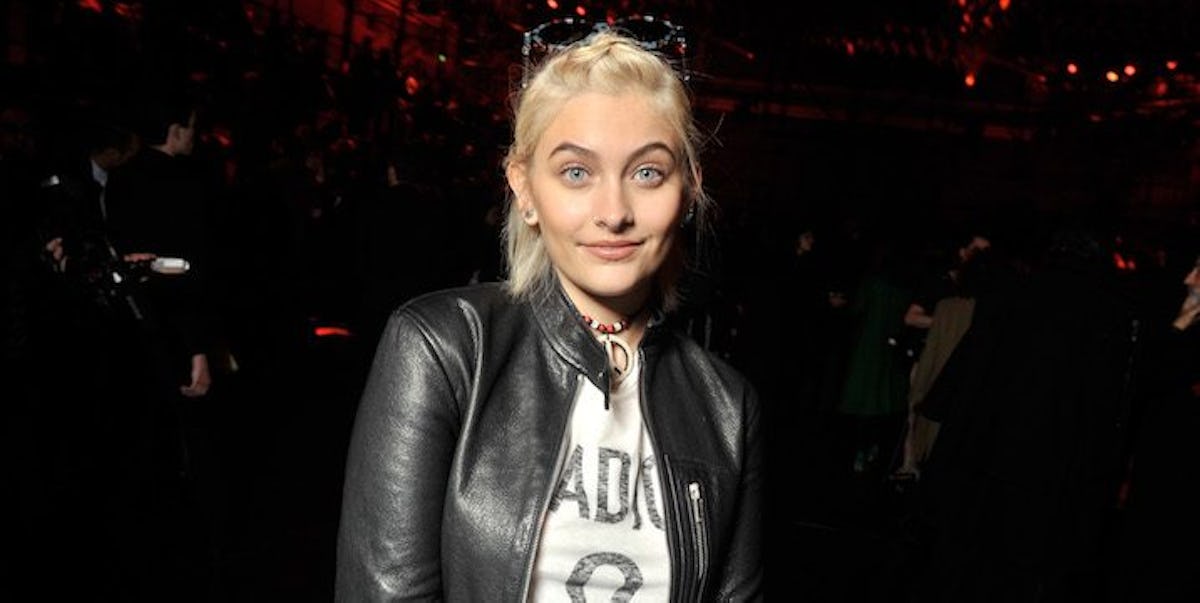 Paris Jackson Reveals Drug Addiction After Being Sexually Assaulted At 14
REX/Shutterstock
It's never been particularly easy being Paris Jackson, but at only 18 years old, she appears to have a clearer perspective than most grown-ass adults.
The daughter of late pop icon Michael Jackson was featured on the cover of the February issue of Rolling Stone and used the interview as an opportunity to open up about her struggles with drugs, depression and suicide.
In 2013, a 15-year-old Paris slashed her wrist and ate 20 Motrin pills in what became a highly publicized suicide attempt, though she tells the magazine she'd made "multiple" attempts.
She added,
It was just once that it became public.
The pain of losing her father — whom she referred to as "the only thing that has ever been important to me" — at the age of 11 led Paris to seek out friends who understood her.
Unfortunately, this meant the private school student fell in with "a lot of older people doing a lot of crazy things."
She recalled,
I was doing a lot of things that 13-, 14-, 15-year-olds shouldn't do. I tried to grow up too fast, and I wasn't really that nice of a person.
When Paris was 14, a "complete stranger" sexually assaulted her. She kept the experience to herself, though the suicide attempt that followed suggested the traumatic event paired with a childhood filled with loss and controversy were a difficult combination for the teenager to bear.
Fortunately, time spent at a therapeutic school in Utah turned Paris into a "completely different person."
She said,
I was crazy. I was actually crazy. I was going through a lot of, like, teen angst. And I was also dealing with my depression and my anxiety without any help.
Paris is now living sober and happy, which was all her father, Michael, wanted.
He'd tell her,
If you wanna be bigger than me, you can… If you don't want to be at all, you can. But I just want you to be happy.
Same, Mike. Same.
Citations: Paris Jackson: Life After Neverland (Rolling Stone)