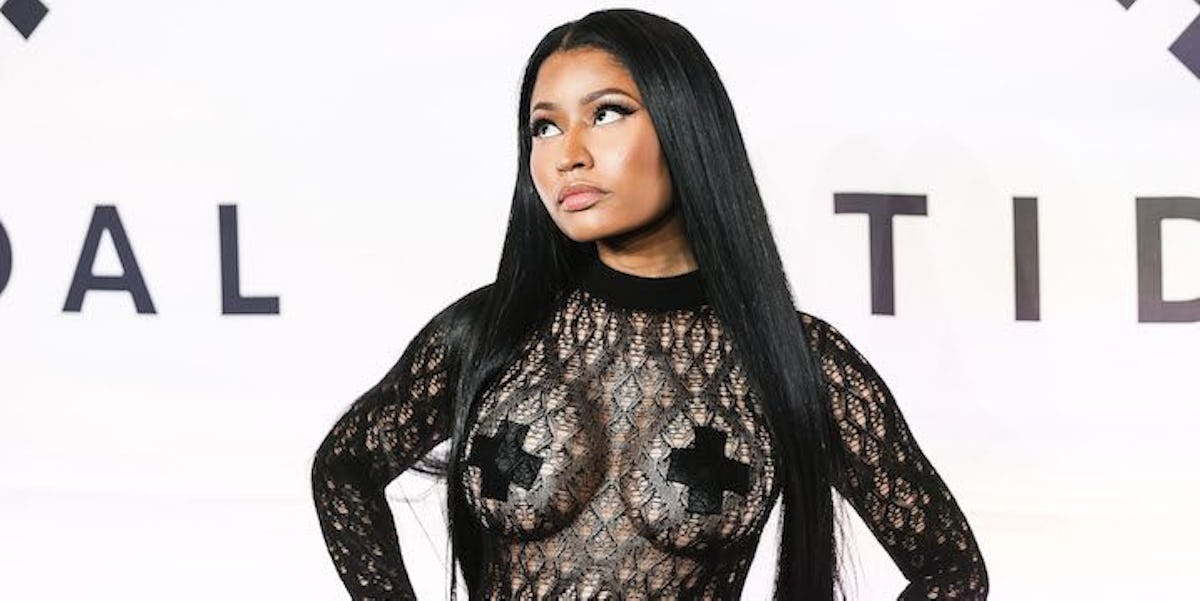 Nicki Minaj's House Was Reportedly 'Totally Trashed' After Insane Burglary
REX/Shutterstock
Nicki Minaj's Los Angeles estate was burglarized earlier this week, and authorities told TMZ the inside was "totally trashed."
Robbing her of around $200,000, the suspects, who have not been identified, reportedly took a lot of jewelry and other possessions while also damaging some furniture and other areas of the house.
Sources close to the investigation said evidence suggests the burglary was "personal" -- her clothes were cut up, picture frames vandalized and perfume bottles destroyed.
Minaj's team reported the burglary earlier this week, however the rapper herself was not in the house at the time of the burglary.
Law enforcement have turned their attention to searching through the surveillance to find any clues that would lead to one or more culprits.
Minaj has spent a lot of time in headlines this week, after the internet exploded over her Instagram post with former friend, and rumored ex-lover, Drake.
This, of course, sent fans into a tizzy, fumbling over different ways to give ex-boyfriend Meek Mill a handful of Ls.
But in reality it was a whole squad reunion. The next picture Minaj posted included Lil Wayne, probably to immediately silence any possible dating rumors.
According to a separate post from TMZ, the meeting was called together by Young Money bossman Mack Maine, after Drake saw an NFL Network promo including both Lil Wayne and Nicki Minaj, and got a little butthurt.
Drake was quoted saying, "Why didn't you tell me the family is back?"
Anyway, Mack Maine set up a time and place for them to all come together and hug it out. The last time Minaj and Drake reportedly spoke was after recording "Truffle Butter" back in 2014.
This is because Minaj chose to stay on the sideline of the beef between her man, Meek Mill, and Drake.
But now she is single, and it looks like she is getting back to her original squad.
Citations: NICKI MINAJ HOME HIT IN $200K BURGLARY (TMZ)