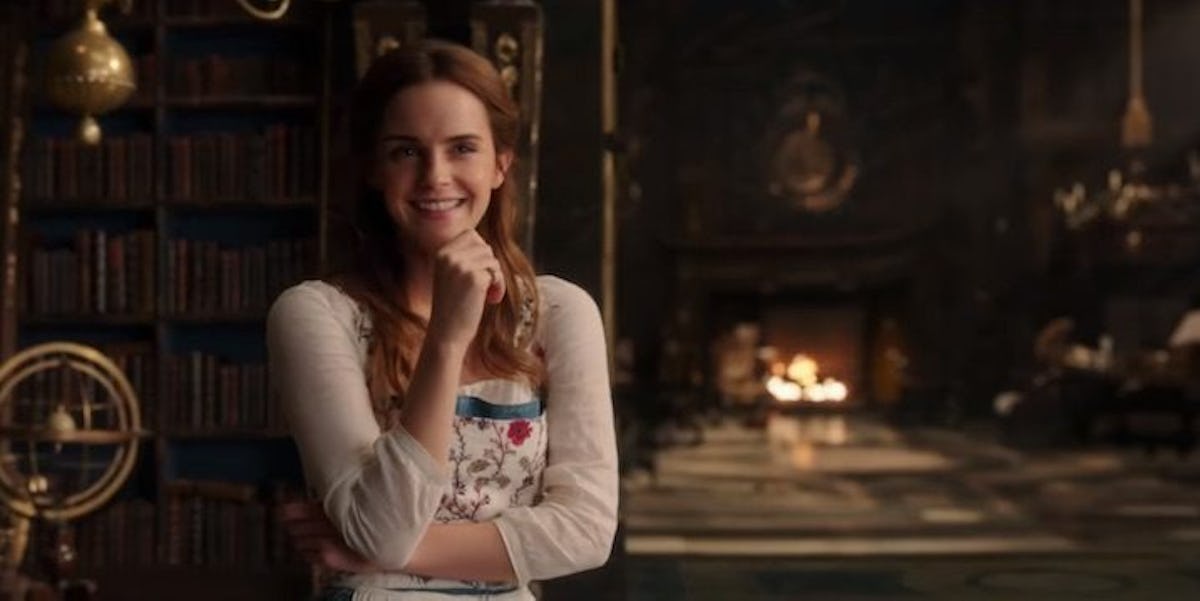 New 'Beauty And The Beast' Trailer Features John Legend And Ariana Grande Duet
Disney
Guys! It's finally here!
The last "Beauty and the Beast" trailer was released on Monday night, and it's sure to exceed all of your wildest expectations for the film.
Based off the previous trailers that were released, we were almost positive this was going to be the movie of the year. But now? We're convinced.
Why? Because Ariana Grande and John Legend sing a duet, covering our favorite childhood song, "Tale As Old As Time," and it's beautiful enough to give you chills.
YES. ARIANA GRANDE AND JOHN LEGEND.
I can barely contain my excitement.
The musical feature doesn't come as too much of a surprise, though, as Ariana teased the song collaboration on her Instagram page earlier this month.
She posted a photo of herself in the studio with headphones on and tagged both John Legend and "Beauty and the Beast" in the picture.
Thank goodness she gave us a heads up because I don't know if we'd be able to handle the musical shock if she didn't.
I know one thing's for sure: I'm definitely going to be buying the soundtrack for this film when it comes out.
Before you get too sad for Celine Dion (the original vocalist from the movie), she's said she'll be featured in the film, too.
The singer will be performing an original  song, "How Does A Moment Last Forever," which she shared on her Instagram page last week.
Yup. I'm pretty sure the soundtrack to this movie is going to be just as incredible as the film itself, and I can't wait to listen to it on repeat.
Before that, I'm going to go watch the new trailer at least one hundred more times... just like I did with every other trailer released for the movie.
The movie hits theaters on March 17.
Citations: One Belle of a girl! Emma Watson gets into character as she wears iconic yellow ballgown for romantic dance scene sung by Ariana Grande and John Legend in Beauty And The Beast (DailyMail.com)