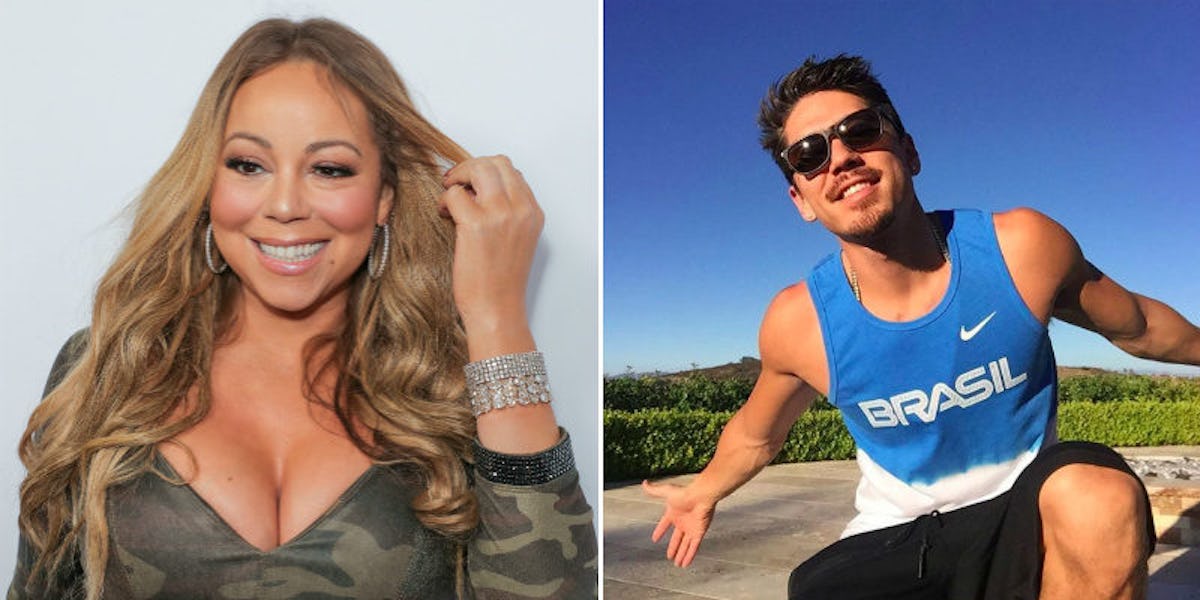 Mariah Carey Rebounded With Her Backup Dancer In Public And Totally DGAF
REX/Shutterstock/I
With her backup dancer? Clearly, our girl doesn't respect herself.
Apparently, Mariah Carey has moved on fast from her breakup with billionaire James Packer right on to her backup dancer Bryan Tanaka, a source told US Weekly.
They were spotted smooching in Maui!
Rumors of Mariah hooking up with Tanaka started back in October, after she and her fiancé officially split. But according to an insider, they were still only friends at that point, despite their strong connection.
But things heated up in Maui, where the 33-year-old choreographer joined the singer at Maui's Grand Wailea Resort for a few days while Mariah performed three shows in Honolulu.
The source said,
They were all over each other, making out and not wanting to be more than a few feet apart. They swam in the ocean, and he picked her up to kiss her. She was jumping into his arms, and he bent her back over his knee like they were dancing. Then they walked on the beach holding hands, and he gave her a piggyback ride. They had a lot of fun together, and were very playful. She was kicking up the water to splash him, and he was laughing.
The source said that Mariah looked happy and comfortable with the dancer.
"Mariah's World," Carey's reality TV show, premieres on Sunday, December 4 -- and Tanaka's "crush" on the singer is already rumored to be a part of the show. At one point during the show, staff members even discuss the crush and ask,
What are we going to do with him?
A few days before Carey and Packer split, she and Nick Cannon finalized their divorce and agreed to joint custody of their 5-year-old twins Moroccan and Monroe.
The divorce was finalized before Carey went to Greece with James. It was there that the couple fought and split up.
Citations: Mariah Carey Spotted Kissing Backup Dancer Bryan Tanaka on Hawaii Beach (US Magazine)