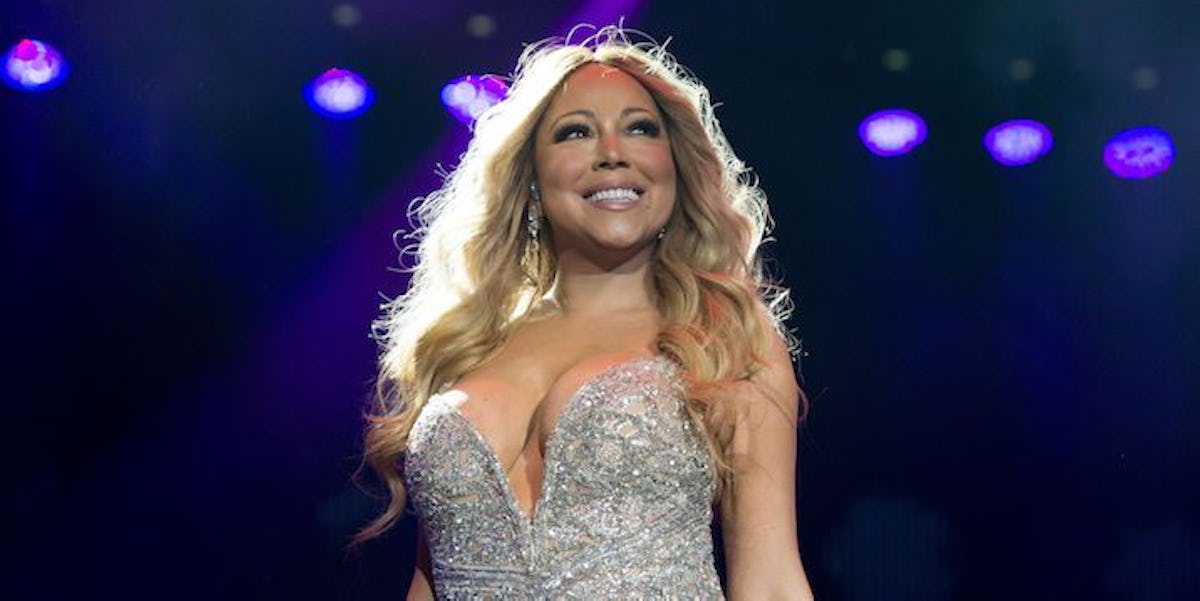 Mariah Carey Calls Out Billionaire Ex In Her New Breakup Song
REX/Shutterstock
We already know Mariah Carey is taking a page from Taylor Swift's book and writing a breakup song, but now we have some more of those juicy, juicy deets.
If you've caught an episode of "Mariah's World," MC's reality series, then you've probably noticed that Carey doesn't look upset over her breakup with billionaire James Packer.
In fact, she's so busy with her backup dancer Bryan Tanaka and his washboard abs it looks like she doesn't even have the time to be bothered.
However, a new promo suggests beneath all that glitter is a woman deeply hurt -- so hurt, Maria Carey is recording a breakup song about Packer.
The song is called "I Don't." It's a very simple title -- if I wrote a breakup song, I would probably call it "Why Can't You Love Me? I'll Change For You. Please Don't Leave Me. Please. Please? Please?!"
Carey said,
Ever since the tour wrapped I took some time just to process my feelings and I started writing a song to express what I've been going through.
Carey samples from Donell Jones' "Where I Wanna Be" for her new song.
Jones' song is basically about his attempt to break up with his girlfriend, despite being together since they were teenagers, so he can have sex with other girls.
Oh, and he feels bad for it.
Could Packer's lust be the cause for the breakup? Would he rather leave than cheat?
Is it because Mariah Carey doesn't put out before the wedding ring bling? (This is weird... she's been married before so what is she waiting for? I don't understand such sex rules.)
Is it because she made them sleep in different beds?
Carey's "I Don't" includes lyrics like:
Said you would always be mine, feeding me nothing but lines. I was so gone, I admit it. Had me messed up for a minute.... You messed up all we had. Probably think I'm coming back. But I don't…
It sounds like Packer may have strayed while waiting to tie the knot with Mariah.
Citations: Proof That Mariah Carey's New Song "I Don't" Is All About James Packer (Refinery 29)