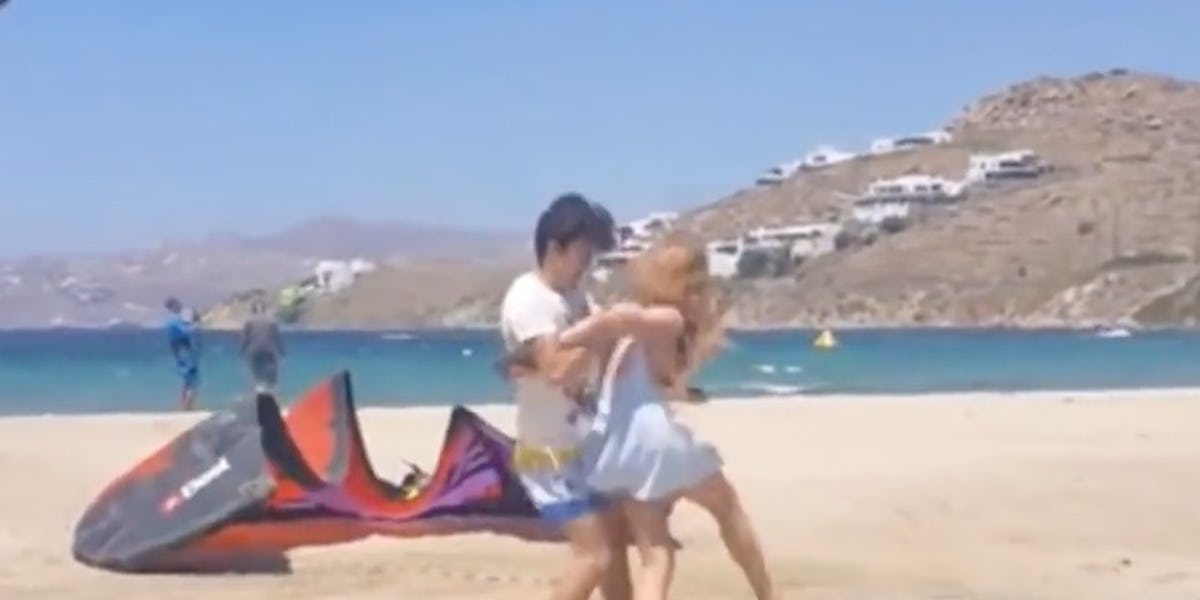 Lindsay Lohan Got Caught Having A Disturbing Physical Fight With Her Fiancé
YouTube
Lindsay Lohan and her SERIOUSLY complicated relationship with fiancé Egor Tarabasov just took a turn for the worse -- again.
Last month, we reported Lohan and Tarabasov got into a heated argument and possible physical altercation at Lindsay's home in London. The entire thing was recorded by witnesses nearby.
In the video, Lindsay can be heard screaming at her fiancé.
He just strangled me. He almost killed me. Everybody will know. Get out of my house… Do it. I dare you again. You're fucking crazy. You sick fuck. You need help. It's my house. Get out of my house…
The initial dispute was rumored to be about Egor Tarabasov, 22, cheating on Lindsay Lohan.
The 30-year-old star took to Instagram to discuss the incident. The post has since been deleted.
Most recently, however, Lindsay and Egor were captured on video in a clip originally circulated by Radar Online, which shows the couple engaging in a wild physical fight on the beach.
The video begins with someone, possibly Lindsay, throwing a cell phone out of a Jeep.
Egor Tarabasov then swings the driver side door open and runs out on the beach to grab the phone.
Before he can retrieve the device, Lindsay Lohan jumps out of the passenger side.
Lohan then grabs the phone that was thrown out of the vehicle.
Tarabasov approaches Lohan from behind, wraps his arms around her and attempts to grab the phone.
The incident gets physical pretty quickly as the engaged couple violently wrestles each other on the beach -- and the rest is history.
This SCREAMS toxic, unhealthy and uncalled for.
Check out the full video above for a closer look.
Citations: Dramatic Video: Lindsay Lohan & Russian Fiancé CAUGHT ON CAMERA In Disturbing Beach Brawl (Radar Online)