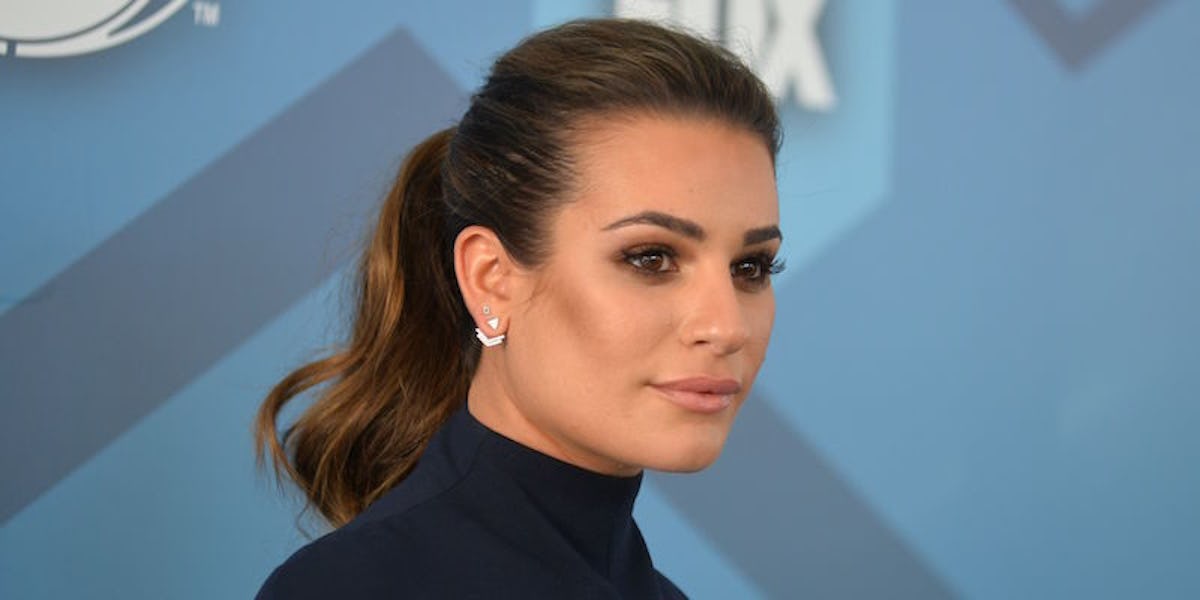 Lea Michele Revealed The Workouts That Made Her Love Her Body More Than Ever
REX/Shutterstock
At the end of the day, happiness is the top priority for most people.
That includes "Glee" star Lea Michele, who has finally figured out how to be healthy without sacrificing anything.
Sounds hard, doesn't it? But really, it's about working to figure out what's best for you.
She told PEOPLE,
 You have to look good, but you also have to feel good. So I find workouts that take of both those things.
It took the "Scream Queens" actress a couple of years to figure out what workouts made her both look and feel good. For now, she's sticking with hot yoga, hiking and SoulCycle classes.
She goes to SoulCycle every other day. Consistency is key, people.
Obviously, working out is just half of the whole picture.
The 30-year-old sticks to a vegan diet most of the time, but also likes to enjoy pizza, pasta or mac and cheese for her cheat meals. She also keeps her home almost gluten-free.
Her one rule? Absolutely no fast food. You'll never see Lea in a McDonald's.
A vegan diet might sound extreme to those who couldn't imagine living without cheese (like me), but Lea has that found it works best for her body.
For her, being at the top of her health game doesn't mean going overboard with it.
She says,
It's so important for me to stress that being healthy is not about being a gym rat. It's not about being 90 lbs.
Lea also loves to hit up plant-based restaurants in LA when she's not whipping up nourishing vegan food at home.
Learning to love your body is a process. After years of experimenting and experiencing fluctuation in her weight, Lea has finally reached the point where she truly feels her best in her own skin.
I've never loved my body more than I do right now. And I'm so grateful that I feel that way.
For her recent shoot in the August issue of Women's Health UK, Lea had no problem stripping down. She owns her confidence because she cracked the code to a healthy lifestyle that works for her.
Want to do the same? Start experimenting by changing up your diet and workout regimen.
The biggest takeaways from Lea's journey are that figuring out a personalized healthy lifestyle can take years and that it's not about how you look. It's about how you feel.
And you won't learn what feels best in terms of food or exercise unless you try new things.
Citations: How Lea Michele Got In the Best Shape of Her Life: 'I've Never Loved My Body More' (PEOPLE), EXCLUSIVE: Lea Michele Talks Selective Veganism, Body Confidence & Getting Naked (Women's Health UK)