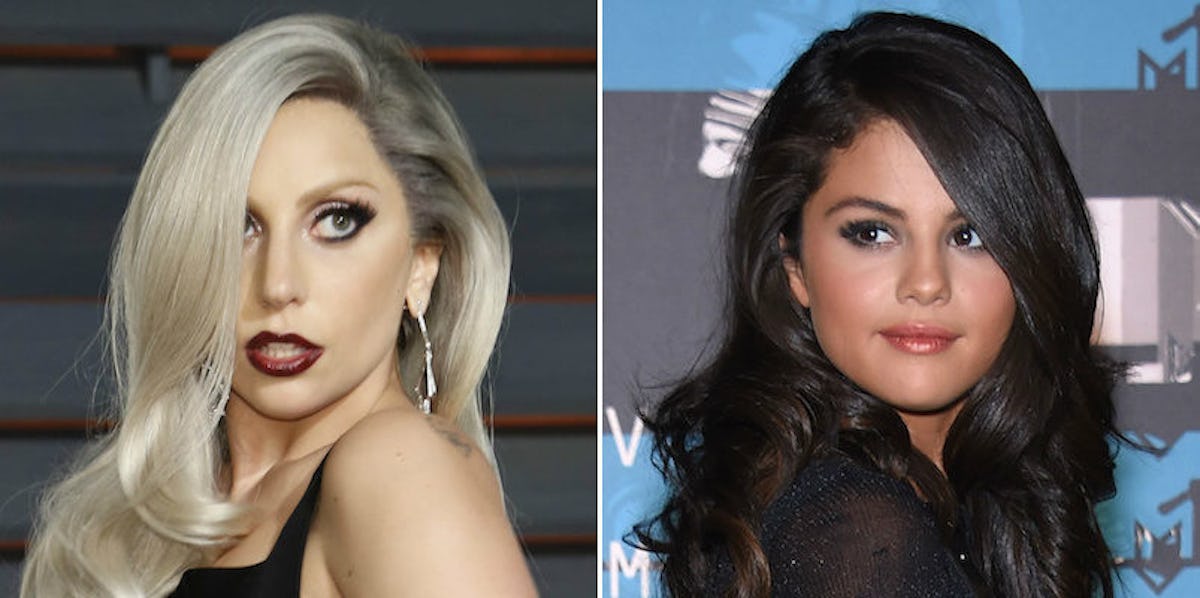 Lady Gaga Understands Selena Gomez's Struggle: 'Fame Can Be A Distraction'
Shutterstock
Don't worry, Selena, Mother Monster is here for you.
During an interview with 103.5 KTU, Lady Gaga was asked to share her thoughts on fellow pop diva Selena Gomez's recent hiatus from the spotlight due to lupus-related anxiety and depression.
The "Perfect Illusion" singer explained,
I would say that fame is very isolating… [It] takes a moment for you to stabilize yourself, especially if you're really in it for the music or for your craft, because it can be a distraction from all of those things… Suddenly, it's about keeping up with your career… Or keeping up with number ones, or being on top.
If the 30-year-old "American Horror Story" star's own experience is any indicator, Selena's break won't be permanent.
Gaga shared,
With this record, I just tried to spend the last three years re-calibrating myself… So that I could have human connection with people all over the world that maybe didn't think that they could ever have a connection with somebody like [me].
Her support of Selena is far from anomalous. Gaga has a history of championing her fellow divas.
During Ke$ha's legal battle with SONY and Dr. Luke, Gaga stood in solidarity with the "Crazy Kids" singer.
Gaga = Mom.
Citations: Lady Gaga Reacts to Selena Gomez Taking Time Off: 'Fame Is Very Isolating' (Entertainment Tonight)