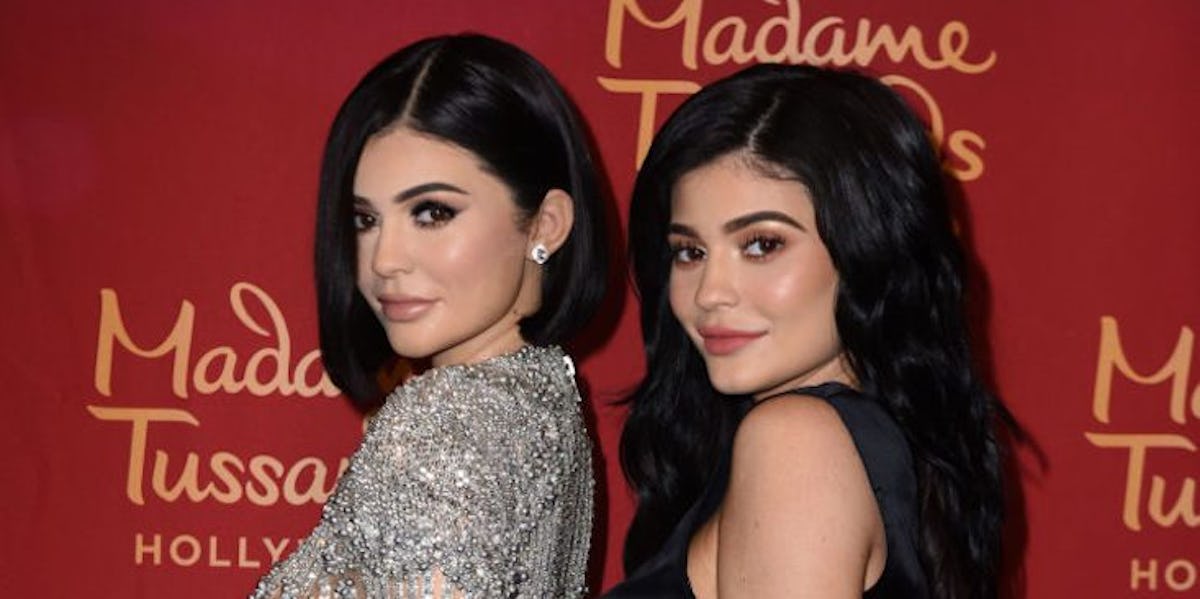 Kylie Jenner Got A Wax Figure And She's Already Pranking The Kardashian With It
Vivien Killilea/Getty Images for Madame Tussauds Hollywood
OK, so here is what I've gathered in all of my celebrity expertise: From what I can tell, there are certain, specific circles of fame.
For example, there is Dancing With The Stars-fame, endorsing-an-everyday-product-in-a-commercial-fame, and then there is getting your own wax figure at Madame Tussauds-fame.
Kylie Jenner, welcome to the wax family.
On Tuesday, July 19, Jenner stepped out to reveal her own statue in Hollywood. The buildup was substantial, as the crowd counted down to seeing the youngest Jenner pressing a big red button, dropping the curtain on her wax figure.
When she saw herself, the reality TV star exclaimed, "This is actually really freaky."
In her Snapchat story, Jenner couldn't get over the uncanny resemblance, saying, "My wax figure is here. This is so creepy."
In fact, the statue is wearing the exact same silver Balmain dress that Jenner wore to the 2016 Met Gala. She explained, "I donated the actual dress I wore to the Met so you can come see it." The theme was Manus x Machina that year.
Anyone who keeps up with the Kardashians knows how much that family loves pulling one over on each other, and Jenner couldn't resist the opportunity to mess with her fam.
She joked on Instagram, "I made her FaceTime my whole family. Fooled everyone."
Kylie isn't the first family member to be made into wax, as big sisters Kendall an Kim both have statues as well. (Albeit, Kylie's is arguably the most... how do we say... realistic?)
Take a look at Kim's and Kendall's below.
My thoughts exactly.
According to E! News, it took over 250 measurements and over two hours of Kylie's time to create the statue. Also, according to a Madame Tussauds' press release, the figure it valued at $350,000, should anyone want to make Kylie a permanent fixture in their home.
Apparently, we'll be able to peep some of the process, plus the big reveal, in her upcoming series Life of Kylie, premiering August 6 on E!