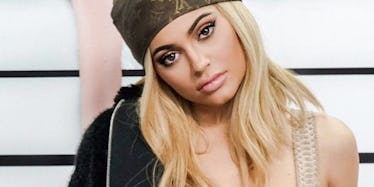 Kylie Jenner Reveals Details About 'Life Of Kylie' On Twitter & Fans Are Freaking
YouTube
Kylie Jenner's new E! show Life of Kylie airs on Aug. 6, and in anticipation of the premiere, the 19-year-old reality star took to Twitter to answer a few fan questions.
We learned a few things from this Q&A. First, yes, we will be seeing Kylie's puppies in the show.
Apparently the entire first episode is Kylie's favorite moment from the show. (Convenient.)
The episodes are thirty minutes long, shorter than the hour-long Keeping Up with the Kardashians episodes.
(Although, it should be noted that for the first seven season, Keeping Up with the Kardashians were also half-hour long episodes.)
We'll be seeing a lot of Kylie's BFF, Jordyn Woods.
There are eight total episodes.
Apparently documentary is more Kylie's "vibe" than reality TV.
...LOL, OK Kylie.
And don't worry, she definitely promotes her cosmetic line on the show.
Don't you guys worry about that.
The teaser trailer for Life of Kylie dropped back in May, and the show was originally slated for a July 6th release.
A new trailer dropped last month, which gave us a slightly better insight into the show.
"When you grow up on camera," Kylie says in the trailer, "everybody feels like they know you."
Though the show is being advertised as a documentary rather than a reality TV series, that's a very fine line when it comes to the Kardashian family.
But the series is supposedly aimed at fans getting to know the real Kylie, rather than the Kylie we all watched grow up on Keeping Up with the Kardashians. 
And of course, they'll be plenty of insight from BFF Jordyn, who can be heard saying in the trailer,
It's draining, sometimes, being Kylie's best friend. Sometimes I just want to scream.
Jordyn, I don't blame you at all.
Tune into the Life of Kylie premiere August 6, at 9pm EST on E!