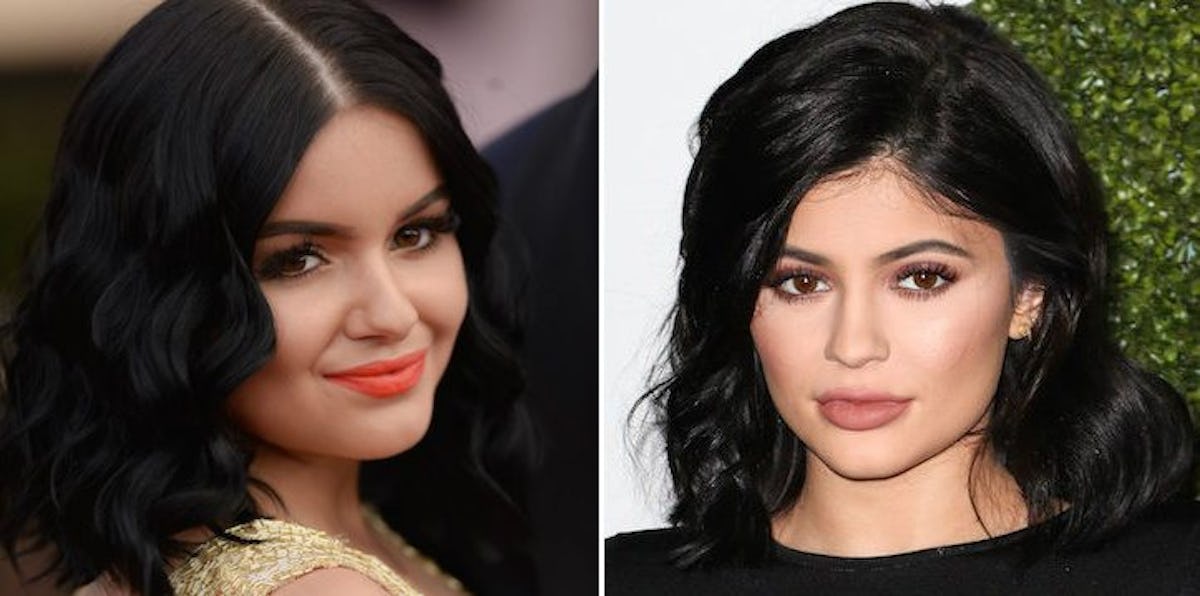 People Think Ariel Winter Stole Kylie Jenner's Look Again At The SAG Awards
REX/Shutterstock
Uh oh, DRAMA!
Ariel Winter's stylist better start looking for a new job because she's about to get the boot.
At the 2017 Screen Actors Guild awards, the "Modern Family" actress showed up to the red carpet rocking a look that reminded many fans of Kylie Jenner.
The 19-year-old actress wore a gorgeous, gold, low-cut gown.
She had her hair curled and made a bold statement with bright lips and dark eyebrows.
She looked stunning, right? Well, Twitter users immediately compared Ariel Winter to Kylie Jenner.
People shared images of Ariel Winter on social media and accused the actress of trying to imitate the "Keeping Up With The Kardashians" star.
Fans commented on the thread and shared their thoughts on Ariel's makeup at the SAG Awards, too.
According to Twitter, it looks like people really think Ariel Winter is slowly morphing into Kylie... or at least trying to.
The above tweet translated into English reads,
Ariel Winter has to stop imitating Kylie Jenner.
Ouch. That's pretty harsh.
This isn't the first time Ariel's been accused of copying Kylie's style at an awards show.
Back in September, Ariel showed up to the Emmys wearing a bedazzled, see-through dress with matching silver earrings and heels.
As you can imagine, Ariel Winter got roasted by the entire internet.
Poor girl. EVERYONE, LEAVE ARIEL ALONE!!!!
"Modern Family" is nominated for Outstanding Performance by an Ensemble in a Comedy Series, so it'll be a big accomplishment for Ariel and the rest of the cast if the show takes home the gold.
Hopefully people can actually focus on the SAG Awards instead of roasting Ariel about her outfit choices. The girl looks great -- let's just leave it at that.
I'M HERE FOR YOU, ALEX DUNPHY!