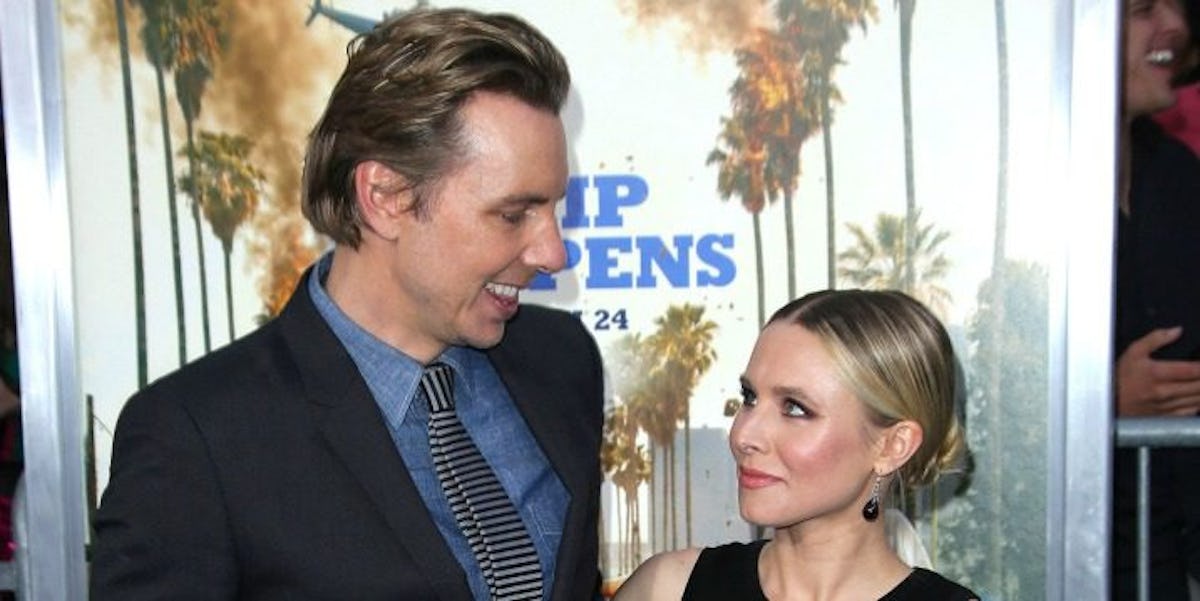 Kristen Bell And Dax Shepard's Twitter Exchange On Her Birthday Will Make You Melt
REX/Shutterstock
Kristen Bell and Dax Shepard, the literal dream team of all dream teams, does it again with their neverending #relationshipgoals! Kristen Bell celebrated her 37th birthday on July 18 and Shepard tweeted a birthday message to Bell that makes even the most heartless person weak in the knees.
The CHIPS star tweeted, "On this day, many moons ago, the greatest wife, mother (of dragons) and friend arrived. HAPPY BIRTHDAY my love @IMKristenBell."
Oh Dax, your charm runs deep.
The Bad Moms actress replied to his touching tweet saying, "1 universe 8 planets 196 countries 778 islands 5 oceans And I had the privilege of meeting you."
Whoa, Bell won the romantic tweet battle with that one. I'm tearing up over here! Dax, you are a lucky man to be in a relationship with this phenomenal woman. Don't ever let it go. Get it? Frozen?
Bell also posted a heartfelt Instagram picture of her and her dad with the caption, "I am incredibly happy to be alive. I'm grateful for my mom, my dad, and my whole family for supporting me, challenging me, and keeping me grounded. 37 feels quite good."
Also, is it just me, or does her dad look a lot like Chevy Chase in this photo? No?
Ellen Degeneres also honored Kristen Bell with a birthday montage video featuring Bell's many appearances on her talk show. It's official: Bell is loved by everyone, even by the queen of comedy herself, Ellen Degeneres.
Bell and Shepard wed in 2013 and have going strong since appearing together in commercials and in television shows. They say a couple that works together, stays together. Is that a saying? Well, it is now.
Bell has proven time and time again she is America's sweetheart and we are all perfectly fine with that. In fact, we don't ever want that to change... like, ever. So let's all wish Kristen Bell a happy birthday and giant congratulations for meeting a man that treats her like the rare gem that she absolutely is. Go girl.