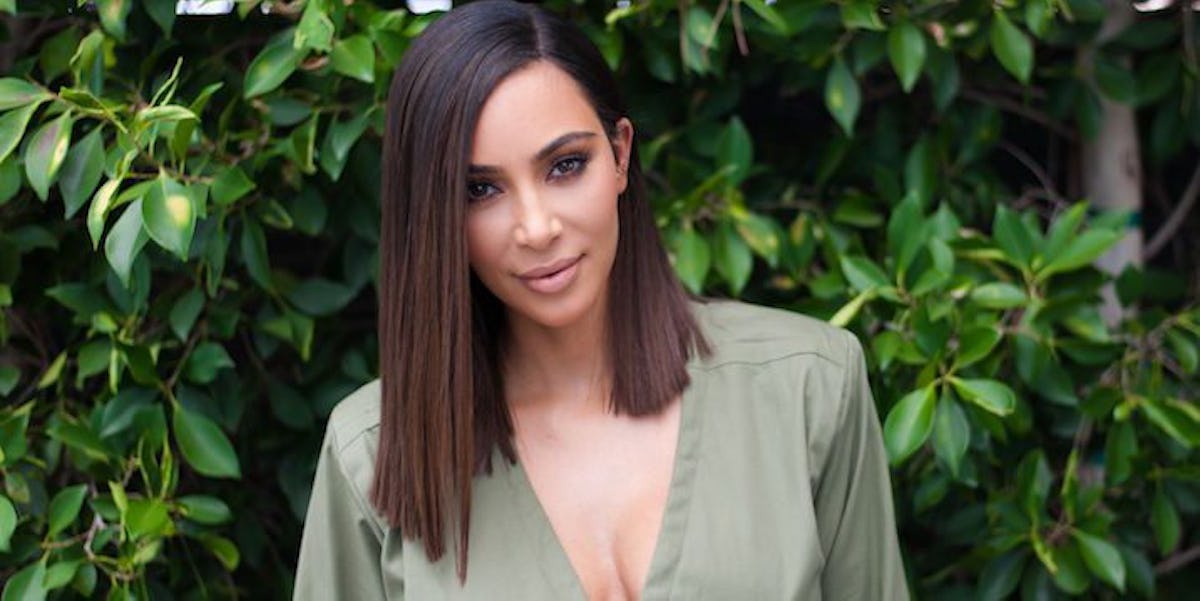 Kim Kardashian Sparks Pregnancy Rumors After Retweeting A Fan
REX/ Shutterstock
Is Kim Kardashian having baby fever again? Because it sure seems like she is.
Yesterday, Kim teased the launch of her and Kanye's upcoming kids clothing line via Snapchat, which showcased North in a yellow sequin dress and an edgy matching jacket.
She loves being a mother so much,  she's designing her own children's clothing line with Kanye -- let that sink in.
Later that night, one of her fans sparked interest in another Kimye pregnancy on Twitter, and Kim's response to the tweet was... um, intriguing.
Referring to Kim and Kanye's upcoming fashion release for youngsters, the fan asked Kim,
RT if you're getting pregnant in time for the Kim + Kanye kids line launch.
Surely enough, Kim retweeted the message... but don't get your hopes up just yet.
Above the tweet, Kim responded with a strange array of emojis that can either be seen as making fun of the pregnancy tweet or confirming it.
The emojis she used are the laughing-so-hard-you're-crying faces, the girl emoji with a raised hand and a TON of baby and girl emojis.
KIM, WHAT DOES THIS MEAN? IS THIS MORSE CODE?
Really, though, I'm confused AF.
To me, her emojis are code for "I want to be pregnant again and I want another girl," but definitely don't quote me on that. I'm not an emoji expert.
Thankfully, Kim cleared the pregnancy confusion up later last night with another tweet confirming she isn't currently pregnant.
One of her fans reacted to her first retweet, saying,
@KimKardashian are you saying you're pregnant Kim?
Kim ended up retweeting her, too, and said she is "def not" pregnant right now.
OK, but... we're still confused.
It's understood Kim isn't pregnant now, but does she plan on being pregnant again in the future?
If she doesn't, then why would she have retweeted the first time?
Quit playing games with our hearts, Kim. We'd love to see you have another Kardashian-West baby, and we'd be especially excited to see what name you'd choose.