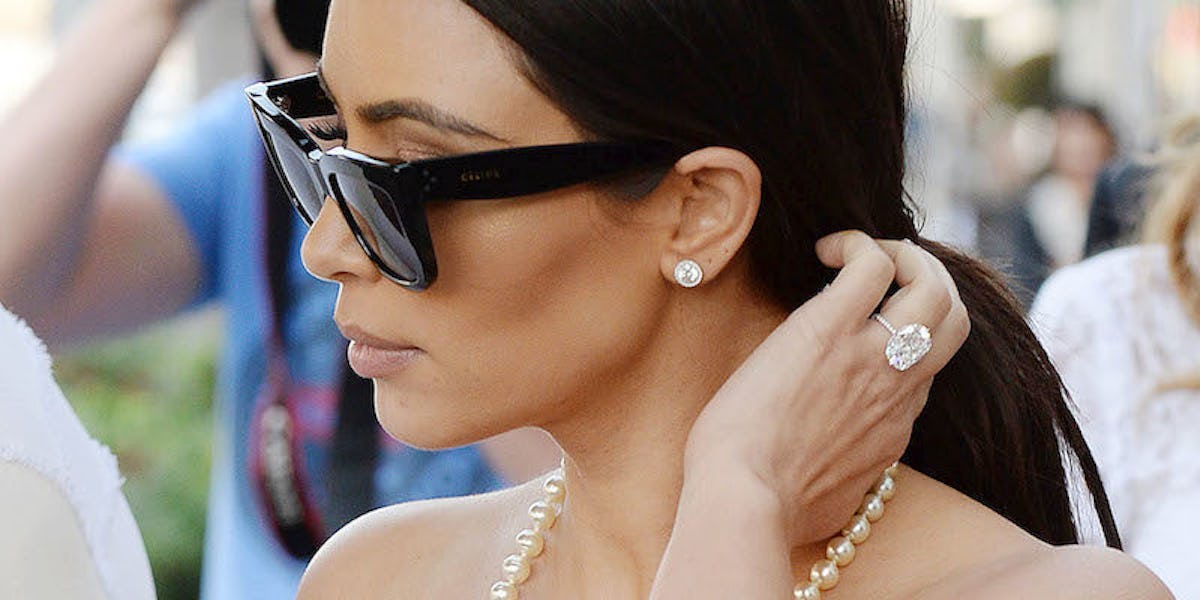 Kanye's Second Engagement Ring For Kim K Will Make You Feel Poor And Alone
REX/Shutterstock
Are you ready to feel completely insignificant and deprived of glamorous items?
Because right now, I feel like a goddamn peasant compared to Kim Kardashian.
It's been revealed Kim's very generous hubby, Kanye West, gave her a SECOND diamond engagement ring, and it's making us cry because we will never be this worthy.
Kim rocked her new bling during a night out in Miami -- no pun intended.
Get your sunglasses out because you're going to need 'em.
WOW. Tryna' prove a point, Kanye?
I mean, ha, why have one massive diamond when you can afford TWO? Right???
According to Daily Mail, the new bling is super similar to the 15-carat Lorraine Schwartz engagement ring West gave his 35-year-old wife back in 2013.
Let's take another look, shall we?
UGH. I can't even remember the last time a guy bought me flowers, let alone a freakin' diamond ring.
It's fine, though. I'm fine.
Kanye, are you trying to win Husband of the Year? Because you sure do know how to make a woman feel special.
Unless you're Taylor Swift... in that case, uh, nevermind.
Citations: Yeezus that's HUGE! Kanye West gives Kim Kardashian a SECOND diamond engagement ring as she steps out in eye-popping crop top in Miami (Dail Mail)