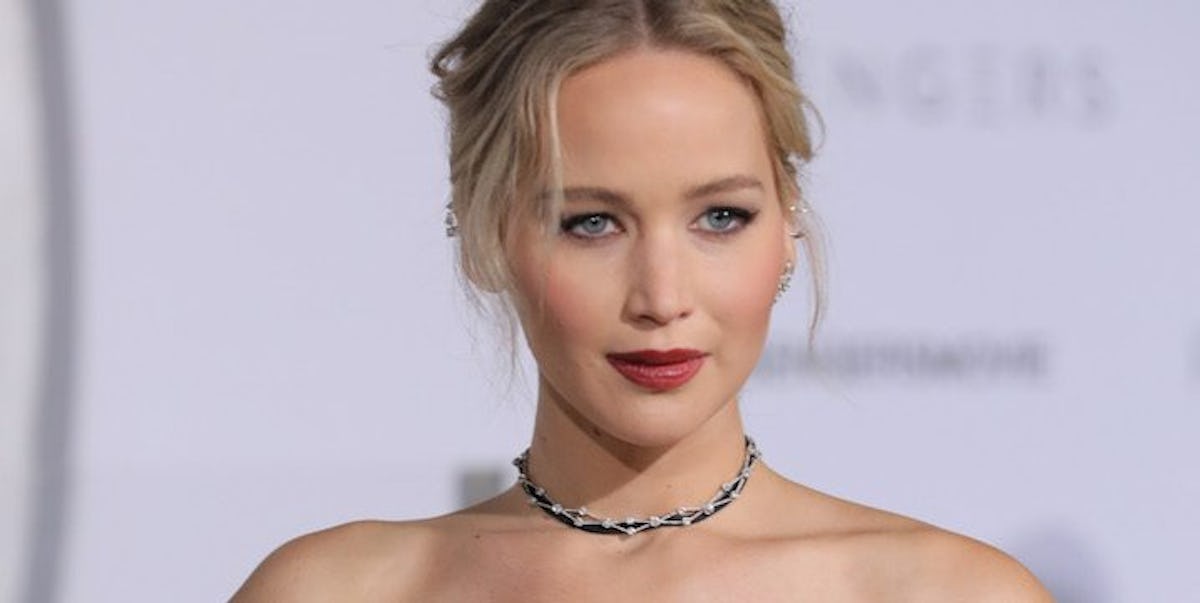 Jennifer Lawrence Prays For 'Sanity And Compassion' In Message About Refugees
REX/Shutterstock
Awards season can often feel pretty pointless and masturbatory.
This year, though, celebrities are using the broadcasts as a platform to preach love and acceptance during Donald Trump's disastrous first week as President of what used to be America and now just kind of feels like a stress drawing some eight-year-old made during family therapy.
Julia Louis-Dreyfus, Mahershala Ali and Ashton Kutcher all spoke out against Trump's immigrant ban during Sunday night's SAG Awards.
The "Veep" actress pledged her patriotism, admitting,
I love this country and because I love this country, I am horrified by its blemishes. And this immigrant ban is a blemish and it is un-American.
Mahershala reminded viewers differences like religion are never acceptable terms for discord and discrimination.
The "Moonlight" star said,
My mother is an ordained minister. I'm a Muslim. She didn't do backflips when I called her to tell her I converted 17 years ago. But I'll tell you now, you put things to the side… I'm able to see her. She's able to see me. We love each other. The love has grown, and that stuff is minutiae. It's not that important.
Though Jennifer Lawrence was not in attendance, she shared her reaction to the ban via Facebook on Monday.
The "Passengers" leading woman wrote,
My broken heart goes out to the innocent lives of Muslim refugees that are trying to escape terror and find safety for their families. I and millions of Americans understand that someone's race or religion should never keep them in harm's way. It should be every person's duty to help and protect anyone no matter their nationality. I pray for sanity and compassion to return to the White House.
J Law is currently on set in Budapest but has maintained a connection to fans and the state of events back home via social media.
As women took to the streets last week to march in protest, Jen lent words of support, thanking the women taking action and calling President Trump "a bad dancer."
Trump's actions thus far as president may be the only thing worse than his dancing, but don't worry, Hollywood, there's still time for things to get worse.
Citations: Jennifer Lawrence Prays For 'Compassion To Return To The White House' Amid Trump's Immigration Ban (Huffington Post)