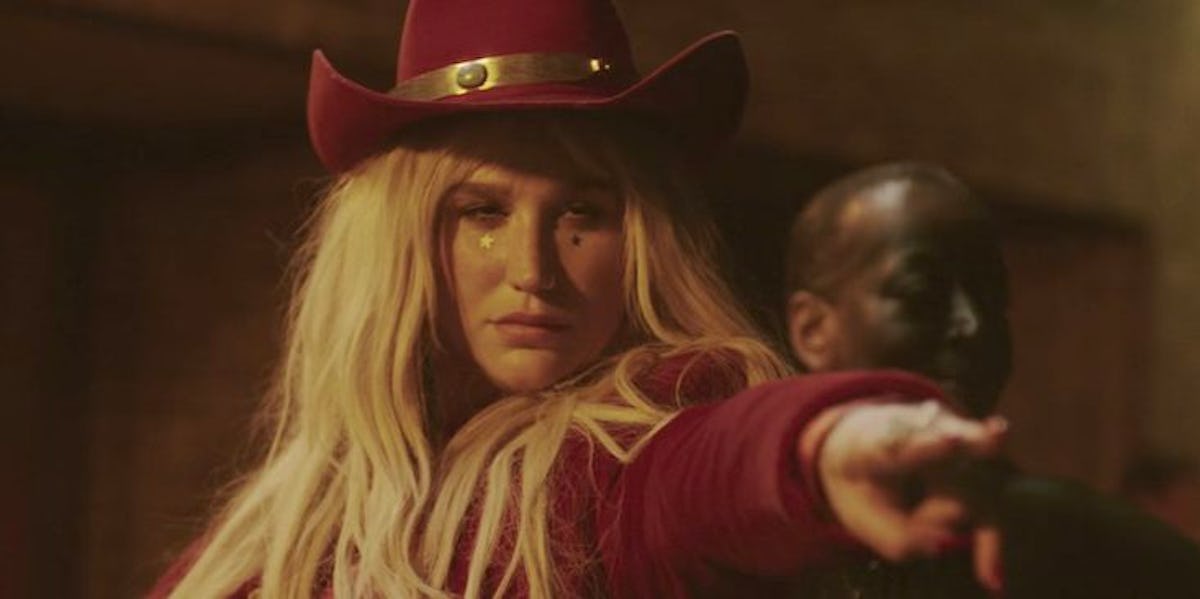 Here Are All The Ways To Listen To Kesha's Epic New Album, 'Rainbow'
YouTube
Sound the alarms! Kesha has dropped her first album in five years and it's absolutely amazing. The new record, called Rainbow, was released on Friday. If buying the CD in stores isn't your thing, here's how to listen to Rainbow.
For Spotify users, the entire 14-track album was uploaded to the streaming site as of early Friday morning. Tracks like "Praying" and "Finding You" are all there, so you can play them on repeat all weekend.
You can get a taste of the new album on YouTube, too, although all the songs have not been uploaded there just yet. Kesha uploaded music videos and new audio from the Rainbow album to her Vevo page. Videos for "Rainbow," "Woman," and "Learn To Let Go" are there, and we also have audio for "Hymn."
Before the album dropped, we got a sneak peek at Kesha's new sound when she dropped "Praying" as her first single in four years. In her Lenny Letter, she wrote,
'Praying,' my first single in almost four years, comes out today. I have channeled my feelings of severe hopelessness and depression, I've overcome obstacles, and I have found strength in myself even when it felt out of reach. I've found what I had thought was an unobtainable place of peace. This song is about coming to feel empathy for someone else even if they hurt you or scare you.
Kesha fans are obviously losing it over the new album. The project jumped to No. 1 on the iTunes charts just a few hours after its release.
Can we just quickly admire that cover art? Iconic.
It's a beautiful time for the artist, and it's well-deserved after spending years embroiled in legal battles with her former producer, Dr. Luke. In her 2014 lawsuit, she accused him of "sexually, physically, verbally, and emotionally abus[ing]" her, The New York Times reports.
Here's hoping this is the beginning of a new, great era for the singer. We're so happy to have you back, Kesha!