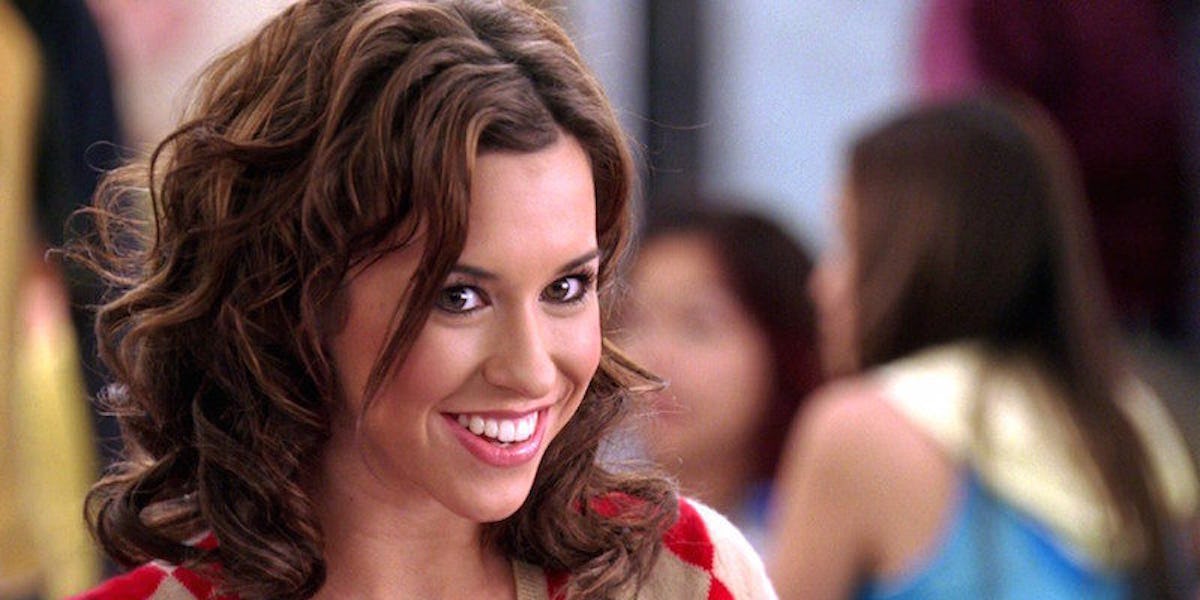 Gretchen Wieners From 'Mean Girls' Posted The First Picture Of Her Baby Girl
Paramount Picture
You CAN sit here, Lacey Chabert's newborn baby!
For the past few months Gretchen Wieners, AKA Lacey Chabert, has been SUPER pregnant. She was like super SUPER SUPER pregnant... like the most pregnant someone can be.
Take a look at the sheer amount of pregnant this woman was two weeks ago!
How pregnant was she? Three lady handfuls of pregnancy.
NOBODY WILL EVER BE THIS PREGNANT EVER AGAIN!
Even the dog was in on it!
It was only a matter of time until a baby came shooting out of Lacey's body. That's kind of how babies work.
I know I'm not a doctor or scientist or anything BUT I have seen a bunch of Lifetime, so I think I get the basic idea.
Please join me in welcoming Julia Mimi Bella to this planet!
That baby is soooo effing fetch. Really, top notch baby, Lacey and Dave Nehdar! You really crushed it with this tiny bundle of mushy skin and diapers.
Anyways, in honor of the baby being born here is a picture of 2016 Aaron Samuels looking like he's holding in a fart.
Nice. Hold that fart like Lacey hold her baby nowadays, Aaron.
Citations: Lacey Chabert Gives Birth Mean Girls Star Welcomes First Child With Husband Dave Nehdar (E!)