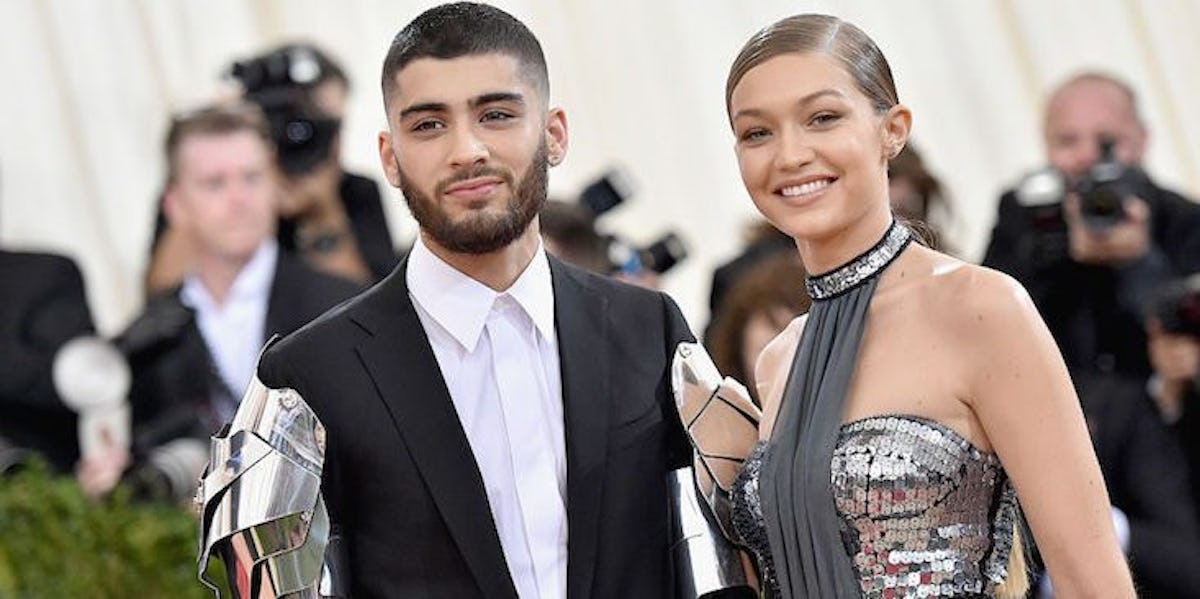 Gigi Hadid Reveals The Sweetest Thing Zayn Malik Ever Did For Her
Getty Images
Gigi Hadid and Zayn Malik will appear on the cover of this August's VOGUE – marking the third American VOGUE cover in just one year for the model and the first for her 24-year-old pop star boyfriend.
Hadid also got her chance to answer some unique questions, often with props, during a traveling interview through an IMG office building as a part of the magazine's "73 Questions" series.
Among other things, she was asked what position she played on her high school volleyball team (outside hitter), how it felt to have her own Barbie doll (major), and what she needs at all her photo shoots (chips and guac).
Hadid was also asked a series of questions about her boyfriend, revealing that yes, he does like to cook pies, and no, she doesn't have a favorite one of his tattoos. She does have a favorite one of Malik's pies though: chicken and sweet corn. She said eating it is "like a hug."
When asked about the most romantic thing Malik had ever done for her, Hadid replied that he took her on a Valentine's Day boat trip "a couple of years ago," probably meaning Valentine's Day 2016, considering Malik was still engaged the year before.
Both stars were white-hot at the time if the boat ride did happen in 2016: Malik was about to release his first solo album and still less than a year out from his high-profile departure from One Direction, and Hadid was about to appear on the cover of Teen Vogue, kicking off an 18-month period in which she appeared 22 times on the cover of various magazines in the VOGUE family.
So, the fact that they managed to evade a paparazzi capture on this love boat ride is pretty remarkable.
Maybe that's why she described it with a smile as "really nice," and why she and Malik are still together -- and more in love than ever -- after dating for almost two years.