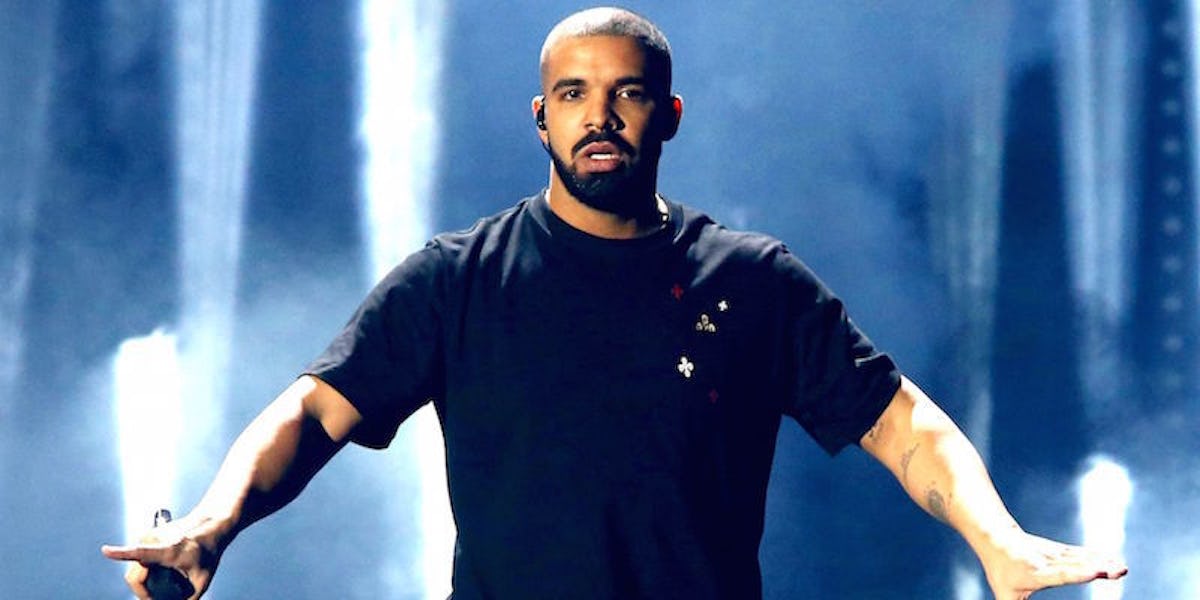 Drake Held 'Ballet' Auditions For His New Strip Club And There's A Video
REX/Shutterstock
Everyone knows how obsessed Drake is with strippers.
If you've listened to the Canadian rapper's classic 2009 mixtape track "Houstatlantavegas," you know all about the love Drake's had for the pole-dancing artists around the world over the years.
That's why it's no surprise to learn the 30-year-old star might just be crafting his very own strip club. TMZ's cameras were outside of an audition for Drake's new project in Houston, a club called "The Ballet."
The club was said to be opening sometime last year in September. However, Drake seems to be testing the waters yet again with the club by holding a special pop-up club event for "The Ballet" during Super Bowl week.
On Tuesday night, TMZ ran into a bunch of women whom Drake claims aren't a part of "no strip club shit." They were auditioning their dance moves for Drake's OVO team.
Here are a bunch of women auditioning for Drake's upcoming "Ballet" club. Drake insists this project has nothing to do with strip clubs.
Hmm, I don't know, Drizzy. It seems to me like this is pretty strip-clubby!
In a past video clip from last year, Drake speaks on the concept of "The Ballet," saying,
It's not about no strip club shit. It's about these amazing women that we've got in one spot, the music that we've got, and the Houston culture that we got.
Is "culture" just another word for ass-shaking and music-blasting these days?!
Drake's right-hand man Jas Prince was also in attendance to speak more about what "The Ballet" is all about.
All right, judging by the plethora of hot women dancing around outside of a Houston venue while eating ice cream, we can only assume this is indeed a strip club-related event.
Why Drake insists on denying it is beyond me... But I'm just going to guess he doesn't want to get in even more trouble with Jennifer Lopez. He's already walking on thin ice after going on that secret date with a porn star.
Smart move!
Citations: Drake Strippers Audition For His 'Ballet' (TMZ)