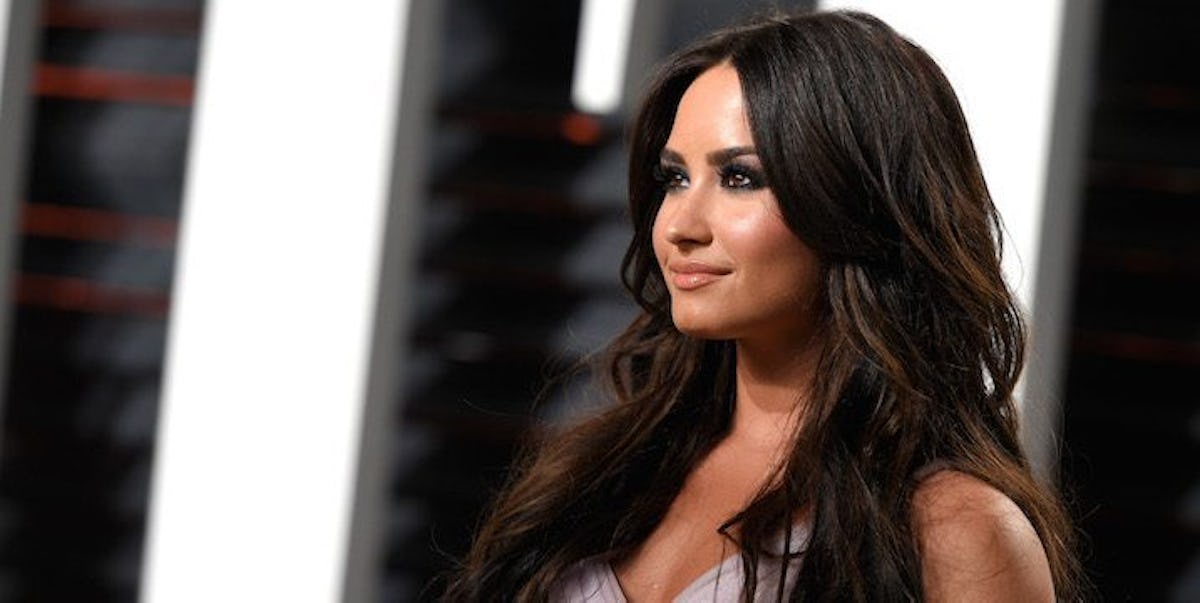 Demi Lovato's Body Image Advice Will Make You Want To Post A Selfie ASAP
REX/Shutterstock
You wouldn't know it just by looking at her, but singer Demi Lovato spent years battling an eating disorder.
The 24-year-old superstar recently stated she's "feeling better than ever," but that doesn't mean she doesn't need to give herself a body image confidence pep talk every once in a while.
Tuesday night, Demi Lovato took to Twitter to share some inspiring words of advice on body image, confidence and happiness.
Just like everyone else, the "Cool for the Summer" singer has her good days and bad.
In the tweets above, Lovato wrote,
Sometimes when I'm having bad body image issue days, I remind myself that I'd rather live in freedom from my eating disorder than worry about what people think about my body. I am more than a number and a jean size. Fuck yeah!
Preach, Demi!
According to People, before Demi Lovato tweeted the above message to promote body confidence, she spent the day on the set of her new music video for the song "No Promises."
She took to Snapchat to share her fierce look for the video.
Lovato also took to Instagram to offer some advice on body confidence and being comfortable with the skin you're in.
To caption the above photo, the 24-year-old wrote,
Feeling better than I've ever felt. It's all about self love. Tell yourself you're beautiful daily. Be gentle with yourself. Eat carbs without guilt and remember that life is too short to worry about what others think!!
According to reports, Demi Lovato was diagnosed with bipolar disorder in 2011, and she's spoken openly about her eating disorder, struggle with addiction and her own mental health.
Demi Lovato recently joined the set of "The Ellen DeGeneres Show" to talk about how well she's currently doing in life.
The 24-year-old told Ellen,
It means so much to me because I feel like the day that I got sober was the day that I actually started living and so I like to call myself five years old. I've decided to be open about my story and share everything that I've been through because it helps others.
Thank you, Demi.
Citations: Demi Lovato Reveals the Key to Surviving 'Bad Body Image Issue Days' (People)