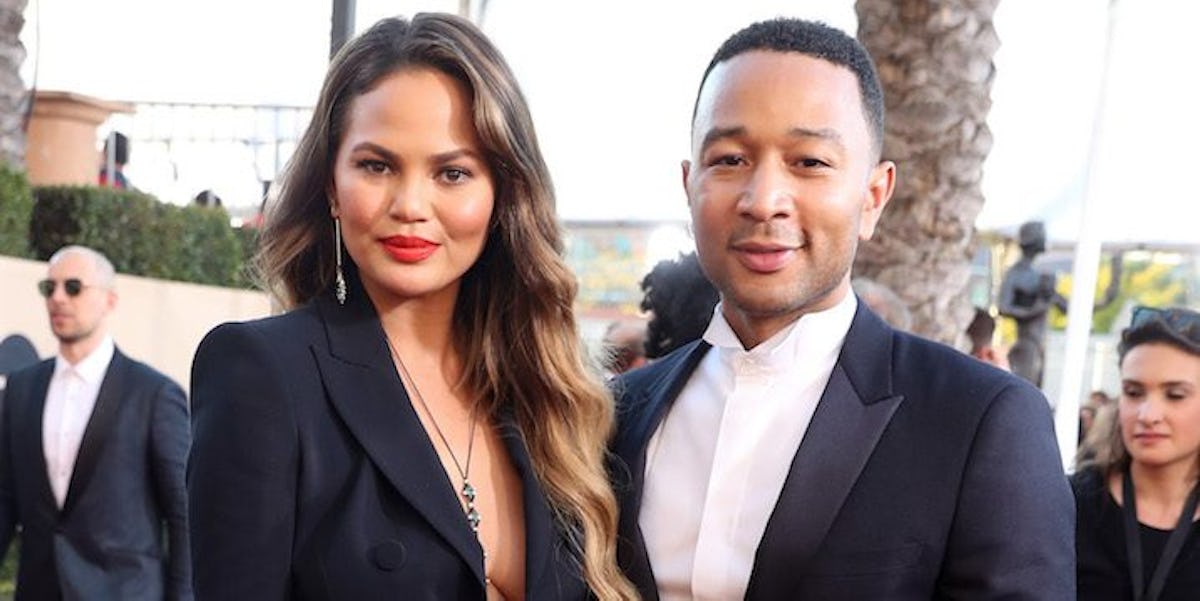 Chrissy Teigen Says 'A Little Boy Is Next,' So Luna Might Get A Baby Brother
REX/Shutterstock
Now that Luna's been around for a minute, Chrissy Teigen's ready to start thinking about baby number two.
But this time, she says the next member of the Teigen-Legend family will definitely be a boy.
At the red carpet for the 2017 Screen Actors Guild Awards on January 29, the 31-year-old model said in an interview she and John Legend are planning on having a boy next, according to a report from People.
Chrissy said,
Oh my God, a little boy is next for sure!
If you're wondering how Chrissy can be so sure, maybe you're forgetting little Luna came along after Chrissy and John intentionally chose to have a girl after she decided to go with in vitro fertilization.
She told People almost a year ago,
Not only am I having a girl, but I picked the girl from her little embryo. I picked her and was like, 'Let's put in the girl.'
At the time, Chrissy faced some criticism for the choice, but she defended her actions on Twitter.
The star cited the trouble she had getting pregnant without intervention in response to fans who accused her of throwing away a "natural blessing from God."
It seems likely Chrissy will run into the same complications conceiving the second time around.
And hey, Luna turned out to be pretty much the most adorable child on the planet, so why not go with in vitro fertilization for her baby brother?
I'm already so excited for Luna and her future brother's adorable baby shenanigans.
Think of the matching Halloween costumes Chrissy will make them wear! Think of their precious Snapchat duets! And think of all the cute playdates they can have with North and Saint West!
Oh yeah. It's going to be great. Actually, I could really use a new, cute, celebrity baby right now. Can Chrissy and John get on the fertilization ASAP?
Citations: Chrissy Teigen Says She Wants A Baby Boy Next (Refinery29), Chrissy Teigen on Sharing Her Infertility Struggle: 'It Didn't Feel Right to Tweet' About My IVF Shots (People)