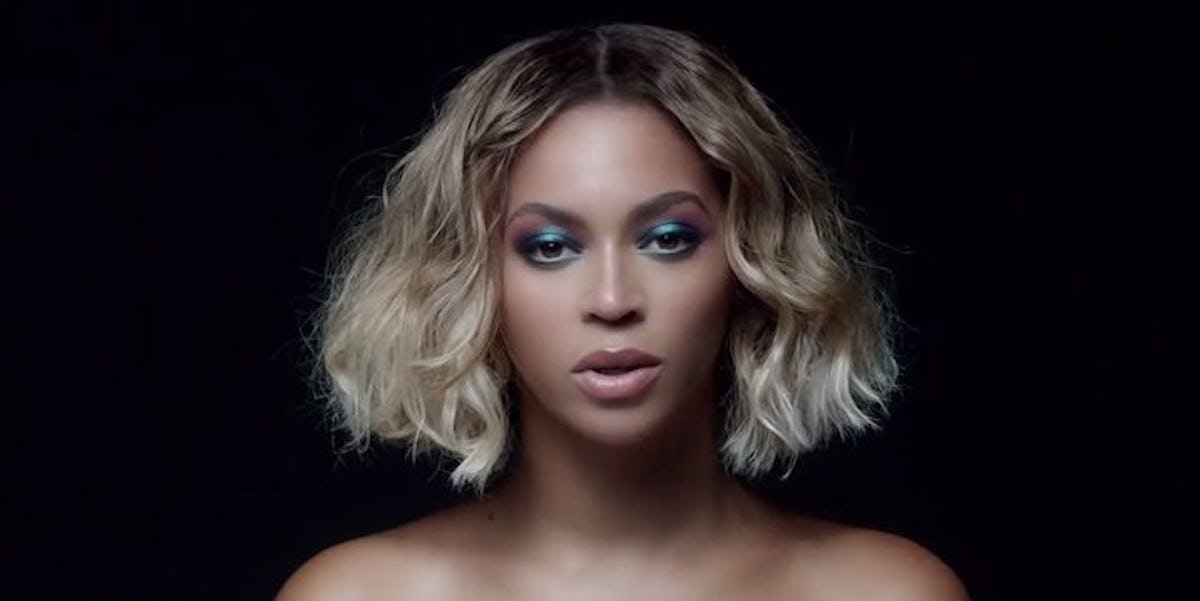 Beyoncé Gets Completely Naked, Shows Off Her Baby Bump In New Pregnancy Pics
YouTube
If you've been paying attention to the latest news on social media, you may have seen Beyoncé's big announcement.
Yesterday, Queen Bey posted a beautiful photo that showed her looking like a damn goddess as she posed in a bra and panties while proudly showing off her baby bump.
That's right. The beehive is about to get a little bit bigger because Beyoncé is pregnant with twins!
Along with the photo, Beyoncé posted a sweet caption that let her followers know how blessed the Carter family felt to be welcoming not only one, but two new babies into the world.
But that's not all.
If you thought Beyoncé's Instagram post was the only look you were going to get at her growing belly, you're in for a surprise.
On Thursday, Beyoncé also decided to give the world an intimate look into her pregnancy by sharing a series of nude photos on her website.
That's right. Queen Bey posed nude for a pregnancy photoshoot and her maternity pictures look absolutely magnificent, to say the least.
No really, I'm not kidding. Beyoncé perfectly captures the beauty of motherhood as she bares it all for the camera.
There's a photo of Beyoncé holding her bulging belly as she sits upon a throne of flowers like the almighty queen she is....
And a snapshot that shows her lounging around like an all-out empress.
Plus, there's also a snapshot that shows her sharing a few special moments with her daughter, Blue Ivy...
As well as a sweet photo of Blue Ivy giving her mommy's belly a kiss that will give you all the feels.
If that's not impressive enough, Beyoncé also posed in a series of underwater maternity photos.
Beyoncé's maternity shoot is golden pic.twitter.com/Hl4ZzqyFS1 — Black Girl Culture (@blkgirlculture) February 2, 2017
Because she's clearly a queen diva AND a mermaid.
Yep, our beloved Bey never ceases to amaze us.
Keep slayin', Bey. Keep slayin.
Beyoncé underwater pic.twitter.com/9liPQk4oXR — BEYONCÉ LEGION (@Bey_Legion) February 2, 2017
Citations: I have three hearts': Pregnant Beyoncé strips NAKED to show off her baby bump in intimate snaps after announcing she is expecting twins (Daily Mail)