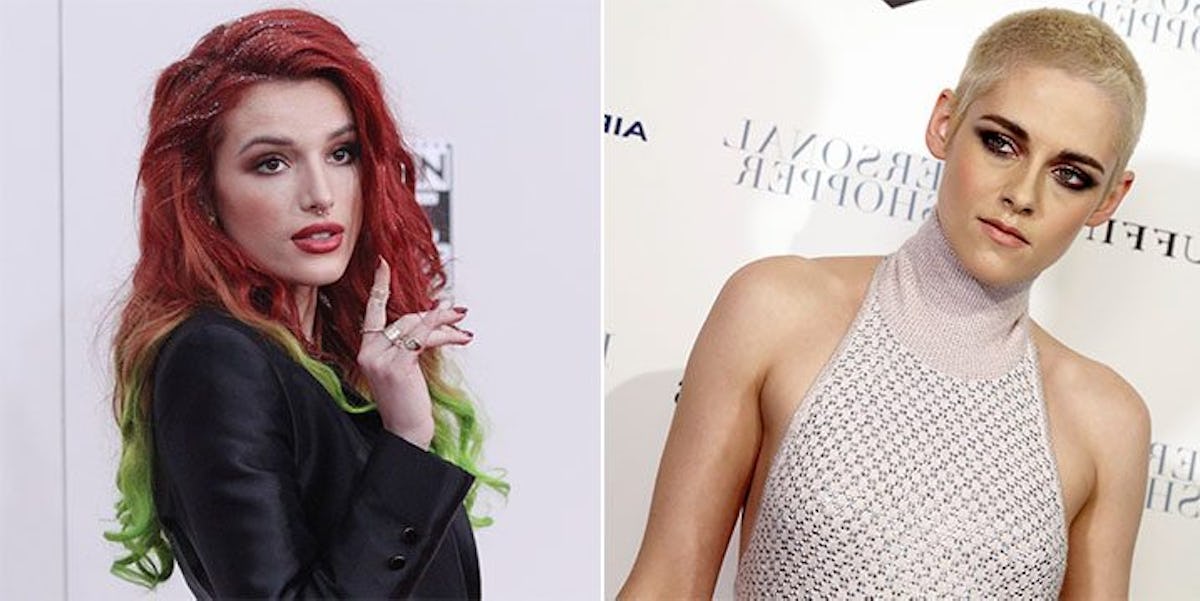 Bella Thorne Admits She Really Wants To Date Kristen Stewart: 'She's So Hot'
REX/Shutterstock/REUTERS
Bella Thorne is not sure whether you want to date her or what, ladies.
The "Famous in Love" star experienced head-spinning levels of boy drama last year, but also announced her bisexuality in 2016.
Since then, Bella has taken some time to be what she calls "single as fuck," but told Harper's Bazaar in a new interview she's ready to "actually date a girl."
Bella isn't super sure how to make the jump from strictly hetero relationships to one with a fellow lady, but she has a few theories on why it hasn't happened quite yet.
She told the site,
I can't tell if a girl is hitting on me or she just wants to be friends. And I don't want to flirt with a girl if she thinks I'm just being her friend. What if I kiss a girl and she's like 'Oh, I'm just your friend dude, I can't believe you just crossed that boundary.' I'm confused on what they want from me.
While she's still working to nail down her approach, Bella already has her sights set on a fellow celebrity who she thinks might be cool as hell to date.
She called "Personal Shopper" star Kristen Stewart "so hot," adding,
She seems like the raddest chick, I'd be so down.
Plebes like you and I can tweet about our celebrity crushes all day long (that's more or less what my job is), but when Bella tells Bazaar she has the hots for Kristen, she runs the risk (or reward?) of her fellow actress actually hearing about her crush.
She's not too worried about being candid, though.
Bella said,
The world needs more honesty… I've lied my whole life about who I am and who I'm trying to be, so now, I like to keep it real. I have problems like every person, so if I can help somebody else then that's fucking dope.
Preach, sis. Who cares if your crush finds out you want to give it to them good in a respectful, committed way? THAT'S HOW LOVE HAPPENS.
Citations: BELLA THORNE ON FAME, LOVE, AND LIFE AFTER DISNEY (Harper's Bazaar)