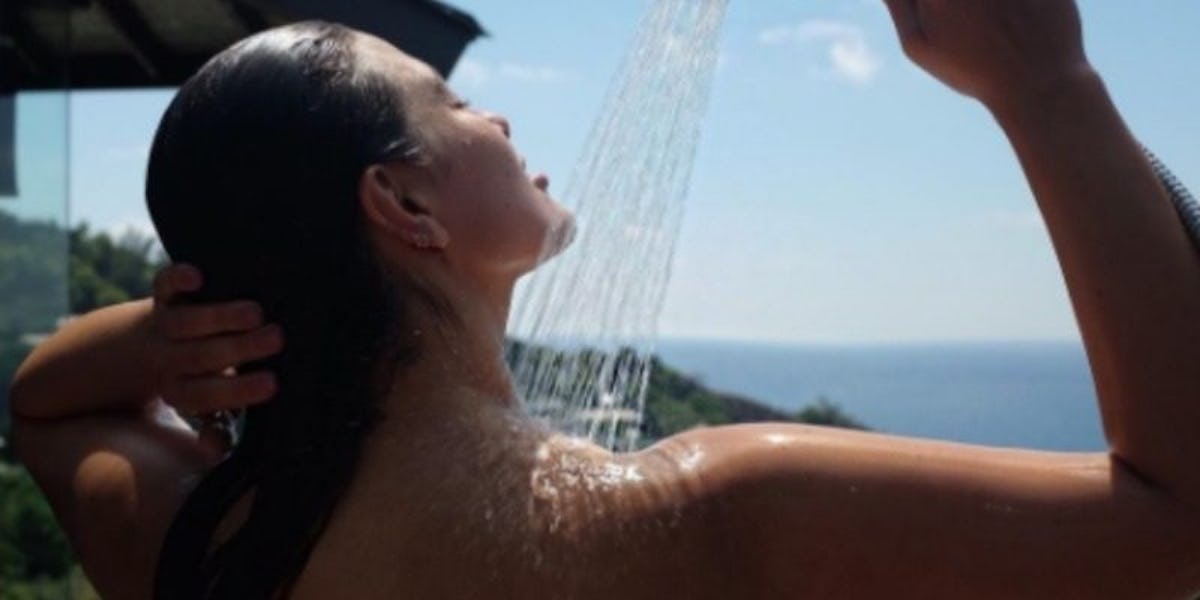 Ashley Graham Stripped Completely Naked By The Pool And The Pics Are Sexy AF
Instagram
Model Ashley Graham is out here in more ways than you can possibly imagine.
The 28-year-old bombshell has just shy of three million followers on Instagram, yours truly included, and each one of us was just treated to an array of ridiculously sexy photos from Graham's recent stay at the Four Seasons Resort Seychelles in Mahé.
For those wondering -- I had to Google it -- Seychelles is an archipelago of 115 islands off the coast of East Africa.
Now that we have that out of the way, let's get back to the aforementioned steamy photos of Ashley Graham enjoying the amenities at the Four Seasons Resort Seychelles.
Set your faces to stun, kids, and check out this photo of a completely naked Ashley Graham hosing herself down poolside.
DAMNNNN!!!!
Ashley Graham is rocking a serious amount of sideboob in the above photo, and I am definitely not upset. This photo is sexy AF, and anyone who says otherwise needs to have their eyes examined.
To caption the above photo, Graham wrote,
Thank you @fsseychelles for your outdoor showers, beautiful hospitality, delicious steaks and flying foxes! Shot by my exclusive shower partner @mrjustinervin
And when you say "exclusive"...
In addition to the sexy shower photo above, Ashley Graham also posted an equally sexy picture from what appears to be her hotel room at the Four Seasons.
To caption the above photo, the 28-year-old Sports Illustrated model wrote,
Sexy nights in #Mahé.
I know I've already given you more than enough to stay occupied for the rest of the day, but Ashley Graham is clearly the gift that keeps on giving.
Graham posted another sexy poolside photo from her stay at the Four Seasons, and the "views" are more than I can handle right now.
It's obviously still very early, but I think it's safe to say Ashley Graham is leading the race for 2017 MVP.
Keep doing your thing, girl!
Citations: Now that's one way to make a splash! Naked Ashley Graham cools off with a shower by her private pool during luxury Seychelles holiday (Daily Mail)