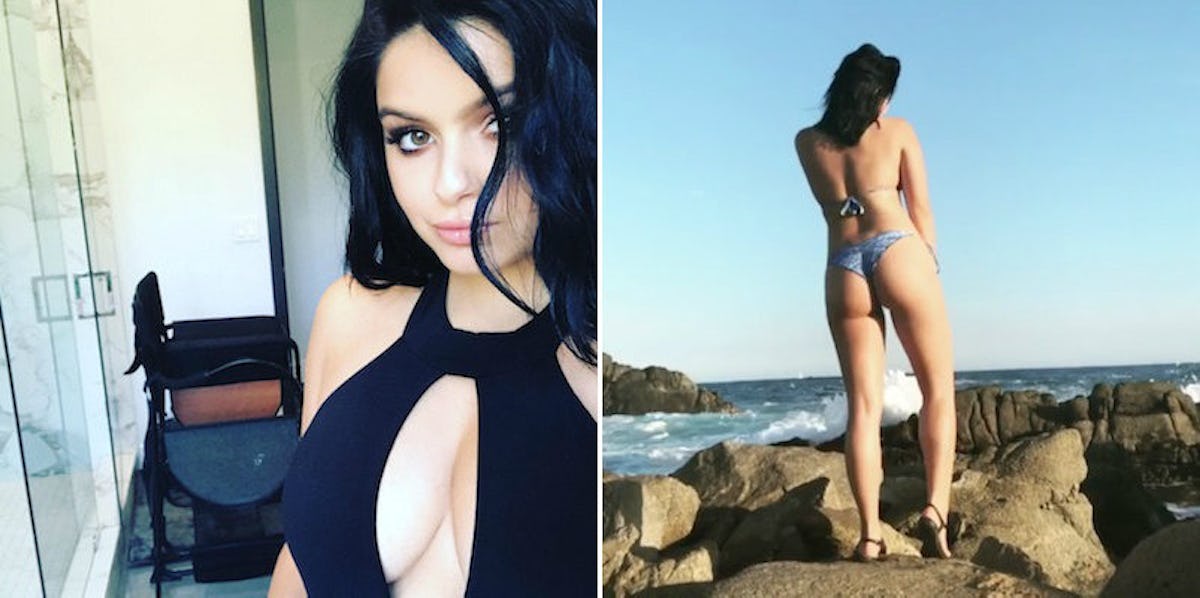 Ariel Winter's Butt And Boobs Star In Her Top Instagram Posts Of 2016
Instagram
No one had a better 2016 than Ariel Winter's boobs and butt.
According to the website 2016bestnine.com, the 18-year-old's curvaceous assets are the stars of her top Instagram posts of the year.
The website basically searches someone's profile and collects the top nine most-liked photos.
For Ariel Winter, three of those photos are of her butt, three are of her cleavage and one is her naked in a bathtub.
It's been a great year!
Ariel Winter posted a bunch of bootylicious shots on Instagram and earned hundreds of thousands of likes.
A short GIF of her shaking her backside racked up 11 million views. 11 MILLION!
The "Modern Family" actress isn't a stranger to showing off her curves.
She's all about rocking her angles for the camera.
These nine photos may be too hot to handle, so grab a seat and take frequent water breaks.
There are 202.1k likes on this one...meanwhile, I'm struggling to get 10.
The people love Ariel Winter, that's for sure.
She's always keeping it real and being her true, authentic self.
Congrats on a great year, Alex Dunphy!
Ariel Winter opened up to Elite Daily in the past about her struggles with body confidence and how she uses social media as a form of empowerment. She explained,
I started out at 11 years old in the spotlight, and I was super flat… I had no curves and I was getting hate for that. Then I turned 12, and my body changed instantly and I was this curvy woman… but as soon as that happened, I got so much hate for that [too]. And it was really hard for me… I'd read the negative comments and think to myself, well maybe if I just change [this one thing] people will like me… they'll appreciate the things I have to say and the things I do. But that never happened. They never appreciated anything I did regardless…
She continued,
... I started to realize that I can't win. So for me, it got to a point where I was like, I don't care. If I can't win, I'm going to work on a relationship with myself, which I also think is the most important thing we can teach young women and men today. And for me, now I post a photo and I don't care. If you're going to write something on it, whatever… If somebody doesn't like what I'm doing, you can unfollow me.
Preach it, girl. Way to keep it real. I'ma throw you an extra like just for that.
Citations: Ariel Winter Top Instagram Pics (2016 Best Nine)