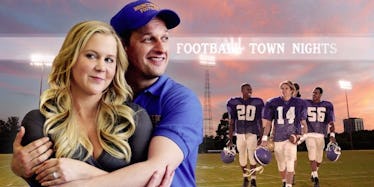 Amy Schumer Takes On Rape Culture In A 'Friday Night Lights' Parody (Video)
During the premiere of Comedy Central's "Inside Amy Schumer" last night, the comedian was quick to set the tone for her third season with a pointed jab at rape culture and sports.
A sketch called "Football Town Nights" focused on the tough journey of a hard-as-nails high school football coach and his vino-swilling wife as they attempt to instill a "no raping" policy among the school's student-athletes.
Nope, you can't do it even if she told you "yes" for something completely different the day before.
Whether you're a fan of "Friday Night Lights" or even if you've never seen the show, Schumer's particular brand of skewering humor is worth a watch.
Citations: Amy Schumers Friday Night Lights parody tackles sexual assault (Mashable )