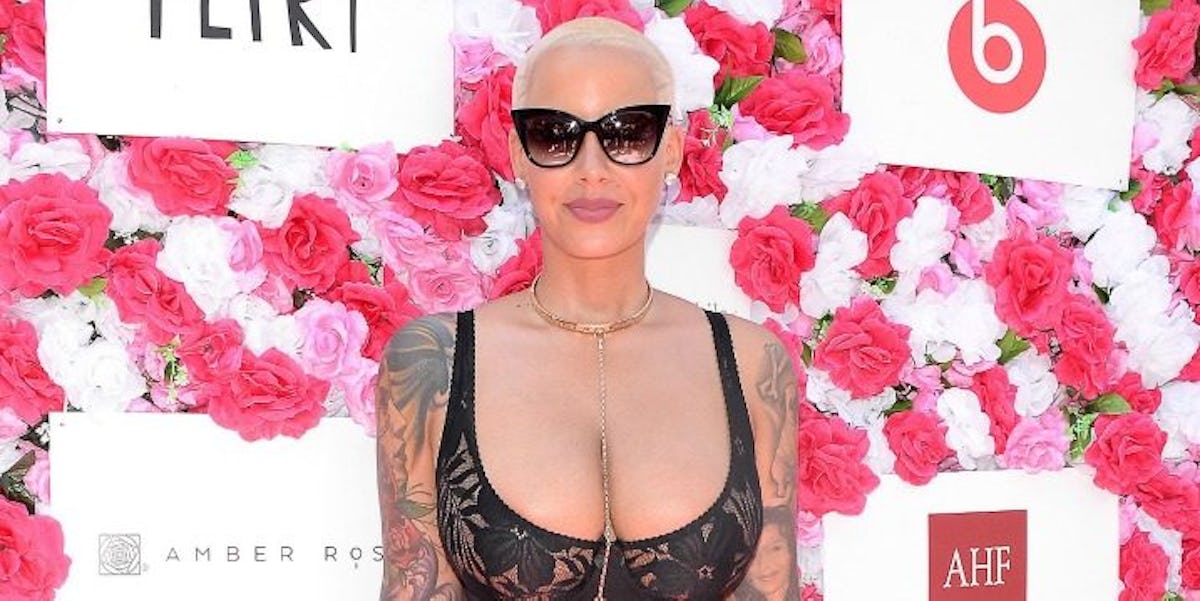 Amber Rose Grabs And Shakes Her Boobs In NSFW Instagram Video
REX/Shutterstock
Hello, Amber Rose!
Tuesday, 33-year-old model and TV personality Amber Rose posted a video on Instagram in an attempt to promote a Sneaky Vaunt push-up bra.
I say "attempt" because after you watch the below Instagram video, you're going to immediately realize why Rose could've been advertising free multi-million dollar mansions and no one would've paid attention to the offer.
See, Amber Rose might've been promoting a push-up bra, but in grabbing and shaking her breasts for the camera, she turned this promotion into a NSFW video.
Don't believe me? Take a look for yourself...
Hey! Stop drooling!
To caption the above video, Amber Rose wrote,
#ad Redefining cleavage over here with the @sneakyvaunt pushup! Cannot believe I get all this and it's backless and strapless... If you've got it ... VAUNT IT!
Uh, I think the 33-year-old superstar definitely has whatever "it" is.
Forget what Wiz Khalifa's ex was promoting, I already got so distracted I forgot what day it is.
You probably won't be surprised to learn the above video has racked up over two and half million views in less than 24 hours.
According to Entertainment Tonight, Rose is currently single after recently breaking up with Val Chmerkovskiy.
After sharing a kiss with her ex-husband, rapper Wiz Khalifa, on the red carpet at the Clive Davis pre-Grammys party, the 33-year-old took to Instagram to confirm they're not back together.
In a post she has since deleted from Instagram, Amber Rose wrote,
Wiz and I are family and we will be family for the rest of our lives. A kiss on the lips for a photo and a fun night out is not a big deal for either of us, we are in a great place but we are very much still divorced and not together.
In case Wiz ever needs a reminder of what he's missing, he can just check out his ex's push-up bra ad, right?
Citations: Amber Rose Shares NSFW Clip While Promoting New Strapless Bra (Entertainment Tonight)