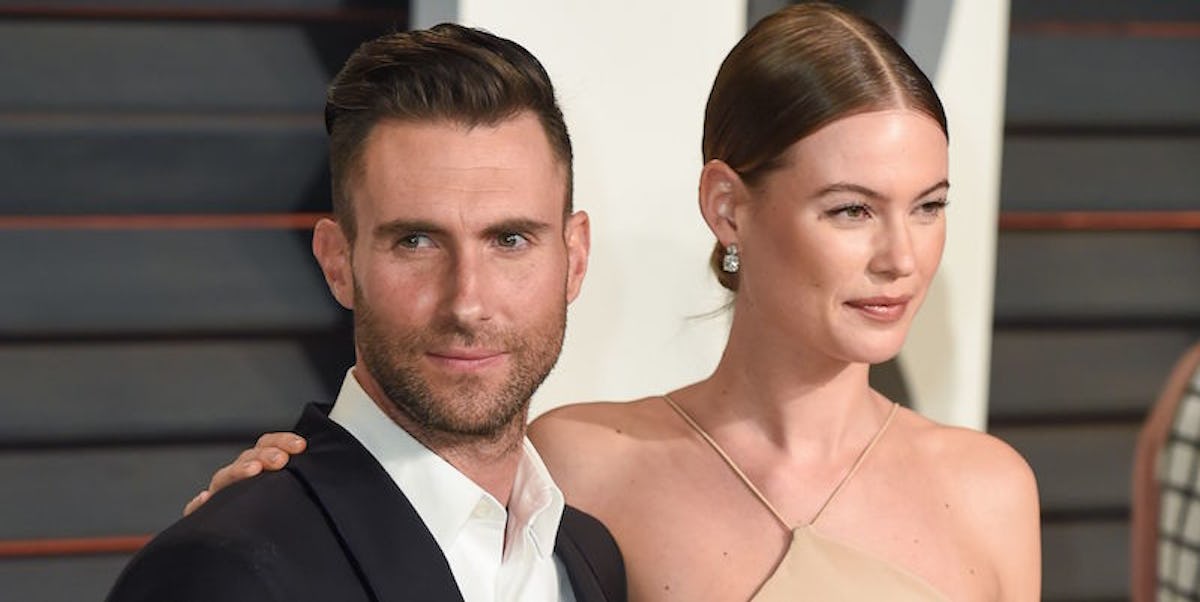 Adam Levine Opens Up About Being A New Dad: 'I Don't Know Anything'
REX/Shutterstock
If anyone has any good parenting tips, feel free to send them Adam Levine's way.
On Thursday, the mega-famous Maroon 5 star shamelessly admitted he doesn't know anything about being a dad.
According to E! News, he called into "On Air with Ryan Seacrest" and talked about his inexperience in the world of parenting, basically admitting not knowing WTF you're doing can be "a beautiful experience."
Whatever you say, Adam! I'm sure anything can be a beautiful experience when you're involved.
Ahem, anyway -- during the call, he told Seacrest,
I've been a parent for three weeks; what do I know? I don't know anything, but it's kind of part of the beauty of it, honestly. There are a lot of instincts, a lot of things that kind of kick in and switch on. It's a beautiful experience.
*SWOON*
There's no need to fret, though. No one goes into parenting saying, "I've got this!"
Regardless of his inexperience, Levine and Behati Prinsloo are sure to learn together and become the coolest (and hottest) celebrity parents around.
They gave birth to their daughter, Dusty Rose Levine, back in September and are obviously infatuated with their child.
LOOK AT THIS CUTENESS.
A source recently talked to E! News about how much the new parents love being around Dusty, saying,
Behati and Adam are home with Dusty and they are completely attached to her... Family and close friends come over to see Dusty. Behati loves being a mom and can't wait to eventually expand the family more.
Whether or not Levine knows what he's doing as a father, he's surely doing something right.
The source added,
They are both speechless on how this moment feels as new parents. Dusty is healthy, sweet and happy baby!
You've got this, Adam! We believe in you.