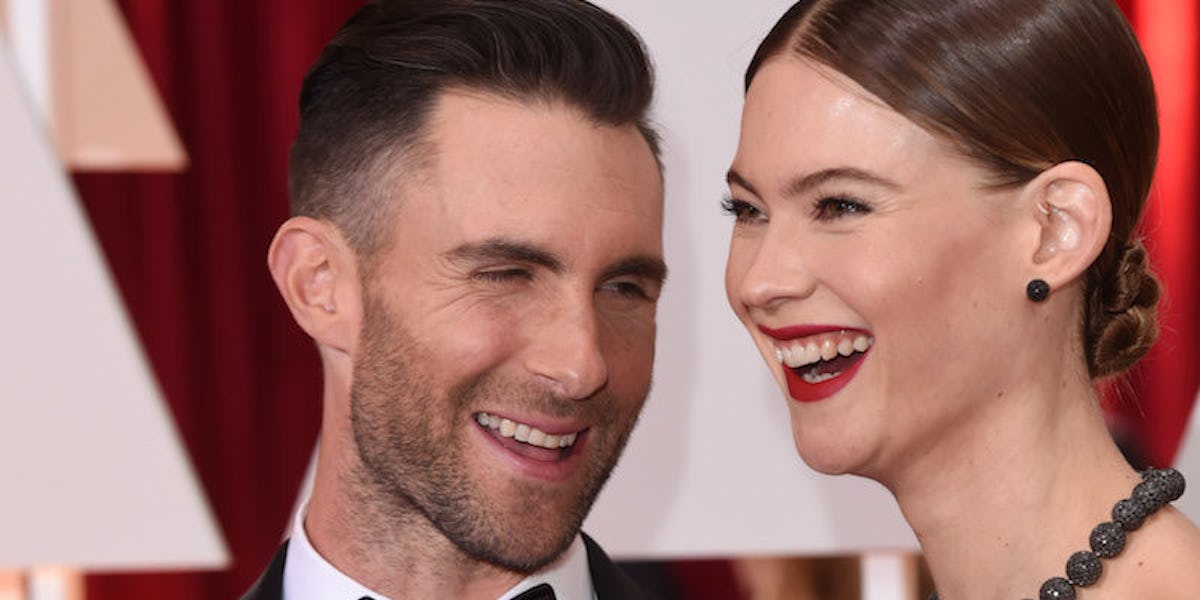 Behati Prinsloo Gives Birth To First Child With Adam Levine
REX/Shutterstock
UPDATE, 3:53 pm: A rep for Adam Levine told E! News the couple named their baby girl Dusty Rose Levine. Yep.
Adam Levine and Behati Prinsloo are officially the world's hottest parents!
According to a report from E! News, 27-year-old Behati Prinsloo gave birth to her baby girl on Thursday.
So far, we don't have a pic, name or other details.
But I think it's safe to assume this child will be beautiful, considering her mom is literally a Victoria's Secret Angel.
This newborn is Behati and Adam's first child together.
The married couple first announced the pregnancy back in April when Adam posted a picture of his wife with the caption "My two favorite laker fans."
YOU HEAR THAT, NEWBORN BABY? YOU BETTER BE A LAKER FAN OR ELSE!!!
The couple revealed they were having a girl a few weeks later.
Of course, because she's Behati Prinsloo, she proceeded to have the most gorgeous pregnancy in the history of ever.
So, since Adam and Behati haven't revealed a name for their new daughter yet, I'm just going to throw out a few suggestions for them:
Christina, after Christina Aguilera.
Caradé, so her name will sound exactly like Cara Delevingne's.
Anna, after the name of the diligent journalist who reported on the second-hand pregnancy news by inappropriately suggesting terrible baby names. C'mon, I think you guys owe me that.
Other than now being responsible for a tiny human life form, the 37-year-old Maroon 5 singer is busy coaching voices on NBC's 11th season of "The Voice," which premiered this week.
Maybe he can ask his new co-hosts Miley Cyrus or Alicia Keys to babysit sometime.
And I'm sure he'll have some constructive criticism for the pitch and tenor of his newborn child's baby screams.
Congratulations to Adam and Behati! I can't wait to see just how gorgeous your baby is.
Citations: Adam Levine and Behati Prinsloo Welcome a Baby Girl (E! News)