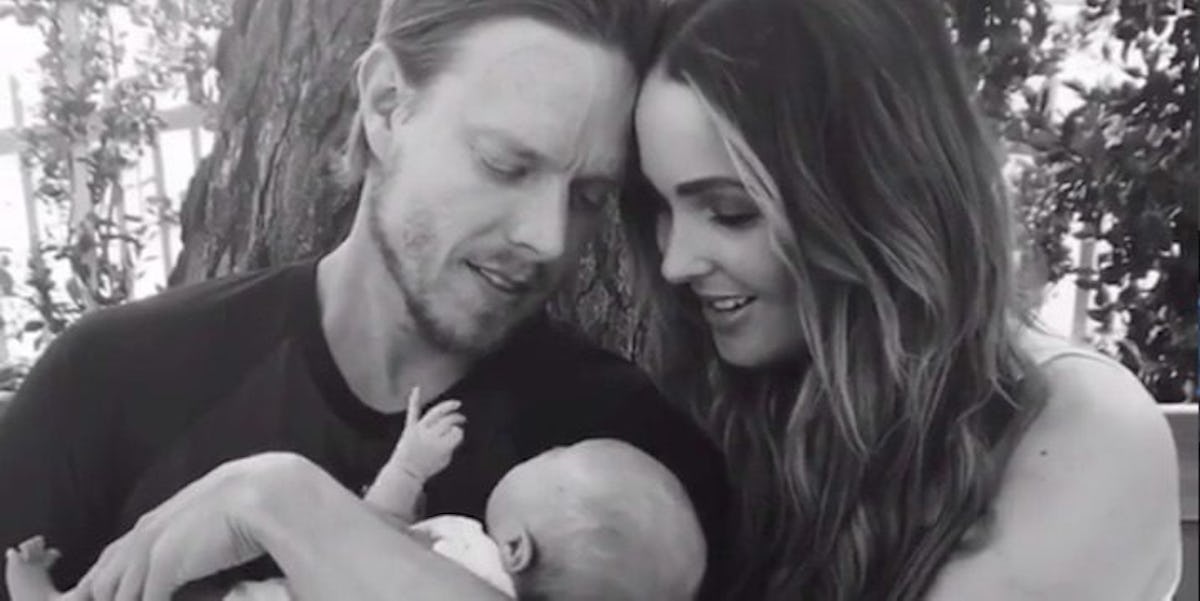 Jo From 'Grey's Anatomy' Gave Birth To First Child And Picked The Perfect Name
Instagram
Camilla Luddington has officially joined the club of "Grey's Anatomy" stars who have children. (It's a very specific club, OK?)
The actress who has played Jo Wilson on the last five seasons of the show gave birth to her first child, a baby girl.
Luddington announced the news on Tuesday with a sweet Instagram video of herself, her new daughter and her daughter's father, actor Matt Alan.
Luddington also revealed her baby's name in the post which is... drumroll please... HAYDEN!
She wrote in the caption,
We have a new great love in our lives... our sweet baby girl...Hayden
Isn't that just the perfect name?
Jo Wilson fans might have been hoping for a "Grey's Anatomy" name like Josephine or Meredith, but oh well.
But I do have a fun little bit of trivia for diehard Shondaland residents: There actually is a Hayden in "Grey's Anatomy." Sort of.
In Season 9, Episode 21, "Sleeping Monster," Cristina Yang is reading a book called "Hayden's Progress."
A little bit of googling tells me that no such book actually exists. So what is this mysterious, fake book that the set department came up with for the show?
Could it possibly have something to do with Camilla Luddington, who had just joined the show as Jo that season?
I mean, no, probably not. It's almost definitely a coincidence. But still, it's fun to speculate.
Luddington and Alan announced their pregnancy back in October. Though they are dating, the couple are not married.
Alan is also an actor, and recently appeared as Seth in three episodes of the Netflix original series, "13 Reasons Why."
Luddington got a little present from the "Grey's Anatomy" team in light of her baby news, which she also posted about on Instagram, writing in the caption, "When the #greysanatomy wardrobe Dept give you a baby gift."
The baby onesie reads,
I know Jo's real name, but I don't know how to talk yet.
So I guess the real question is, which Shondaland resident knows how to speak baby?