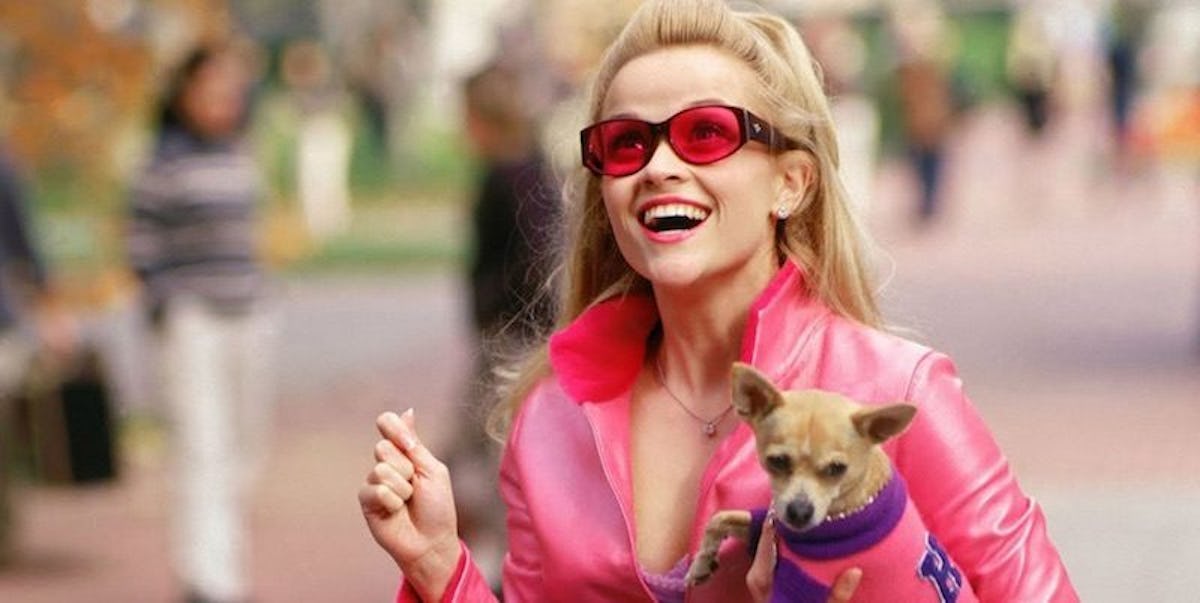 Bruiser Woods From 'Legally Blonde' Died And Fans Are Heartbroken
Metro-Goldwyn-Mayer
Today is a sad, sad day.
It was reported the chihuahua who played Bruiser Woods in "Legally Blonde" died.
The dog's actual name was Moonie, and he was 18 years old. He was apparently dog pals with Gidget, who is the Taco Bell dog. We are deeply heartbroken, but it sounds like he lived an amazing, long life.
Reese Witherspoon was the one to deliver the hard news.
The star went to Instagram to post a tribute to her beloved on-screen pet.
The caption read,
With a sad heart, I have to let all the #LegallyBlonde fans know that Bruiser Woods (also known as Moonie) passed away yesterday. He was a sweet little Chihuahua who was very loved. I will never forget all the days we spent together... I'm sure his tail is wagging in the sky. Sending love to his trainer, the wonderful @tailsticks #RIPBruiser
Additionally, fans went to Twitter to share their condolences.
Many people grew up with "Legally Blonde" and know Bruiser was a big part of the movie.
the chihuahua who played bruiser woods in the legally blonde movies died today #riplilbuddy — bronwen (@bronwen_jenkins) March 11, 2016
No matter what, his memory will live on in our hearts.
We'll get through this together.
Rest in peace, little guy.
Citations: 'Legally Blonde' Chihuahua Dies (TMZ)