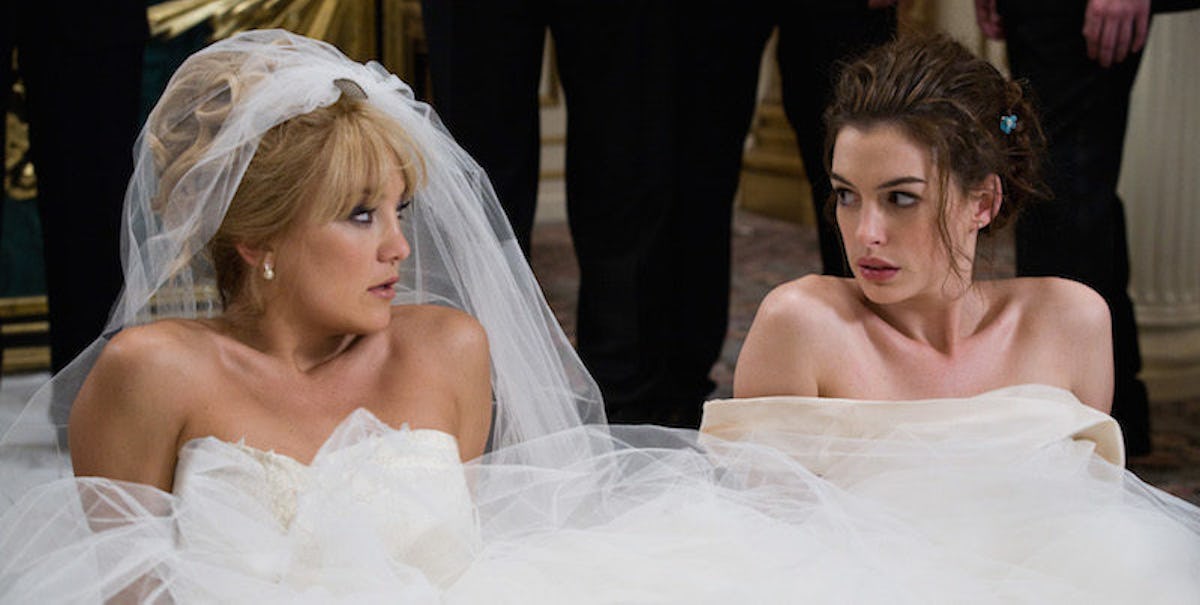 Here's Why This Angry Bride Is Apparently Suing 'Say Yes To The Dress'
Fox 2000 Pictures
If you've ever watched TLC's "Say Yes To The Dress," then you know the drill. A bride comes in with a massive crew, falls in love with a cupcake princess gown and leaves drenched in happy tears.
But for one bride, Alexandra Godino, the dream isn't panning out quite like she expected. According to Elle, the 27-year-old is reportedly suing the show after TLC scheduled to premiere her episode earlier than the date they originally agreed upon.
TLC plans to premiere the episode on Friday, March 25; the only problem is that Godino's wedding is set for May. That means if her family and friends choose to watch the show, they'll see her wedding dress before she walks down the aisle, which is a big no-no if you're the traditional or superstitious type.
Apparently, Godino hadn't planned on being on the show in the first place, only agreeing after producers asked her while she was shopping at Kleinfeld's with her mother and fiancé, professional hockey player Jeff May. When she found out the show would be airing before her wedding date -- going against what they agreed on -- she allegedly begged producers to push back the date.
When TLC executives refused, that's when she got a lawyer involved. At a cost of $40,000, Godino said the dress will be "one of the most important aspects of [her] entire wedding." If the lawsuit doesn't prove to be successful, hopefully Godino's 300 guests will avoid the channel this Friday.
Citations: A Bride Is Suing Say Yes to the Dress for Ruining Her Wedding Before It Even Happens (Elle)