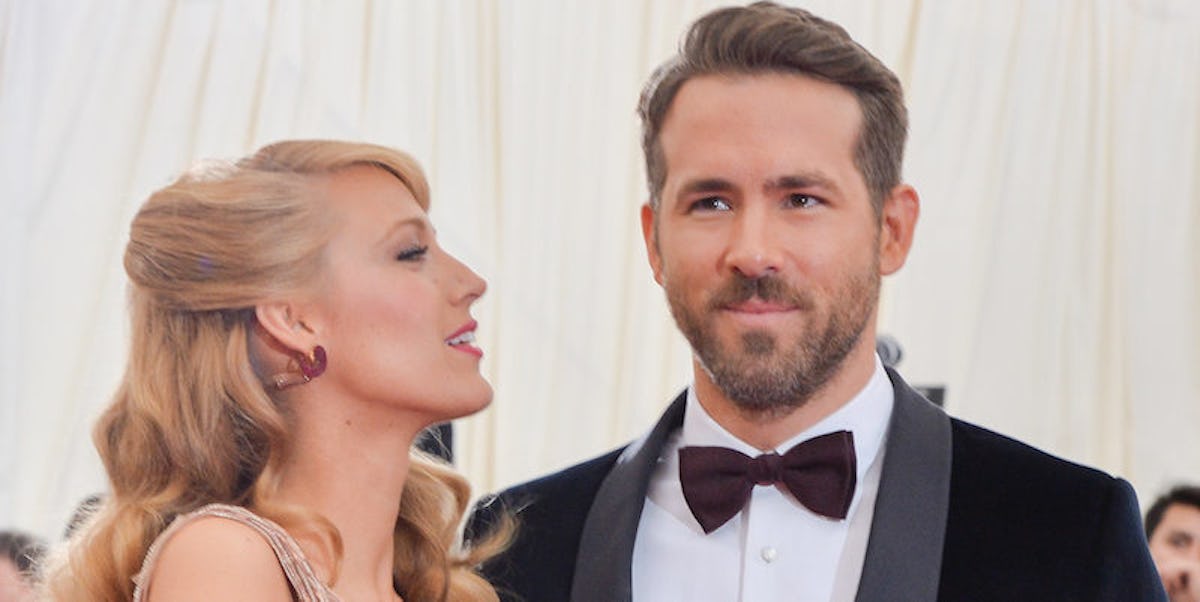 Blake Lively Just Got Husband Ryan Reynolds The Cutest Present Ever (Photo)
Getty Images
It's pretty much impossible to not be obsessed with Blake Lively. The girl is gorgeous, flawless and also the greatest gift-giver ever. Let me explain.
You probably know Blake and Taylor Swift are BFFs now, so earlier this month, Blake did everything she could to make sure Tay had the greatest birthday.
She CRUSHED it by giving T Swift the funniest, sweetest birthday gift ever. Can you say friendship goals?
Well, Blake has blown us away once again with her incredible gift-giving skills. For the holidays, Blake gave hubby Ryan Reynolds the funniest, cutest and sweetest (also, weirdest?) present ever.
Yesterday, Ryan Instagrammed a picture of the gift he got from Blake. Check it out below.
The caption reads,
Mrs @blakelively had this made by AdoraWools. Nothing says "I love you" like a felt #Deadpool, holding a chimichanga while riding a Unicorn dressed in ass-less leather chaps. Amaright fellas?
There you have it, fellas. What could be more perfect than this?
Blake, my birthday is right around the corner, so you know I'm expecting something great. THANKS.
Citations: Blake Lively Gift To Ryan Reynolds (Glamour)