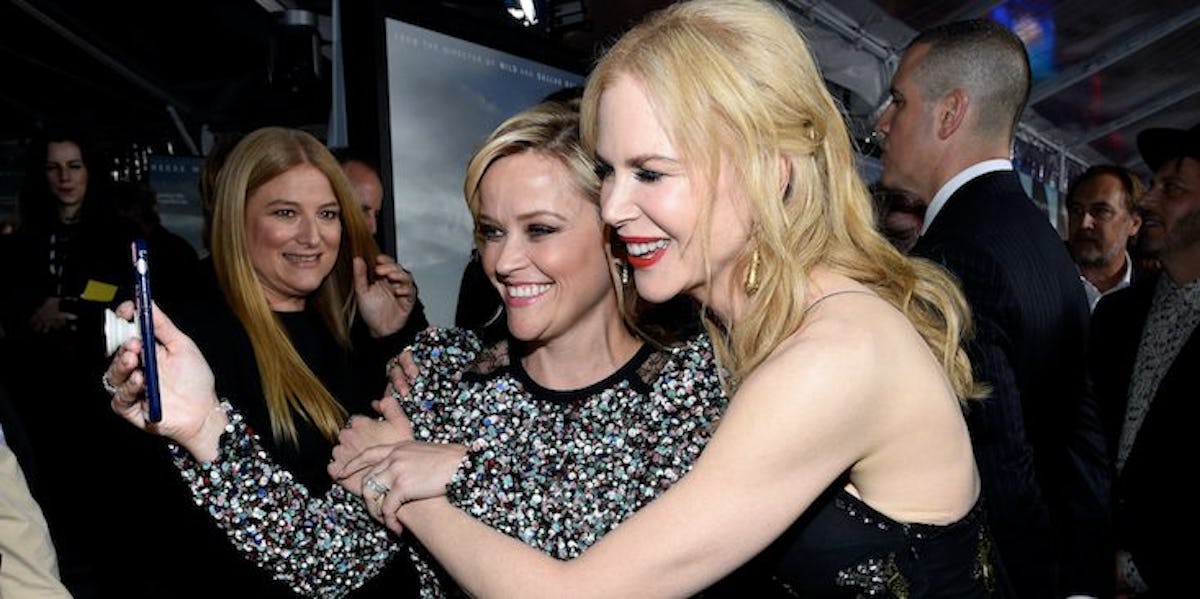 'Big Little Lies' Cast Reacting To Their Emmy Noms Will Give You So Many Feels
Kevork Djansezian/Getty Images
Emmy nominations are finally out, and that means congratulations are in order. Some of our favorite shows like Big Little Lies and Westworld racked up a whole bunch of nods, and fans across the world are super excited about it.
Though the fans' support is what got these shows considered for Emmys in the first place, there is nothing cuter than when the shows' cast members are happy for each other. The cast of Big Little Lies is no exception here. The HBO drama that kept us all on our toes this year is nominated for 16 Emmys, five of which are in acting categories.
It's going to be super interesting to see who wins big on Emmys night, considering Reese Witherspoon and Nicole Kidman are up against each other, and so are Shailene Woodley and Laura Dern.
Friendly rivalry aside, let's pay attention to the fact that the show has 16 NOMINATIONS. That's amazing for any series, let alone a first season.
Naturally, the cast is excited, so a few of them took to Twitter to congratulate their fellow Big Little Liars.
Iain Armitage, who plays Shailene Woodley's son, Ziggy, congratulated all the mamas on the show.
Shailene Woodley tweeted a congratulations to the show's stars Nicole Kidman and Reese Witherspoon on their Leading Actress in a Limited Series nods.
Reese followed up with a tweet thanking the fans, cast, and crew of BLL.
HBO was excited to throw out their congratulations to everyone who worked on the show as well.
How could this possibly get any better, you ask? (Oh, you didn't ask? OK, well I'm gonna tell you anyway). When other celebs tweet congratulations at their friends.
Mindy Kaling just had to congratulate her friend, Reese Dawg.
Now all we need is for Nicole Kidman to get with it and get a Twitter, so she can congratulate everyone on the show and we can all go about our business in peace.