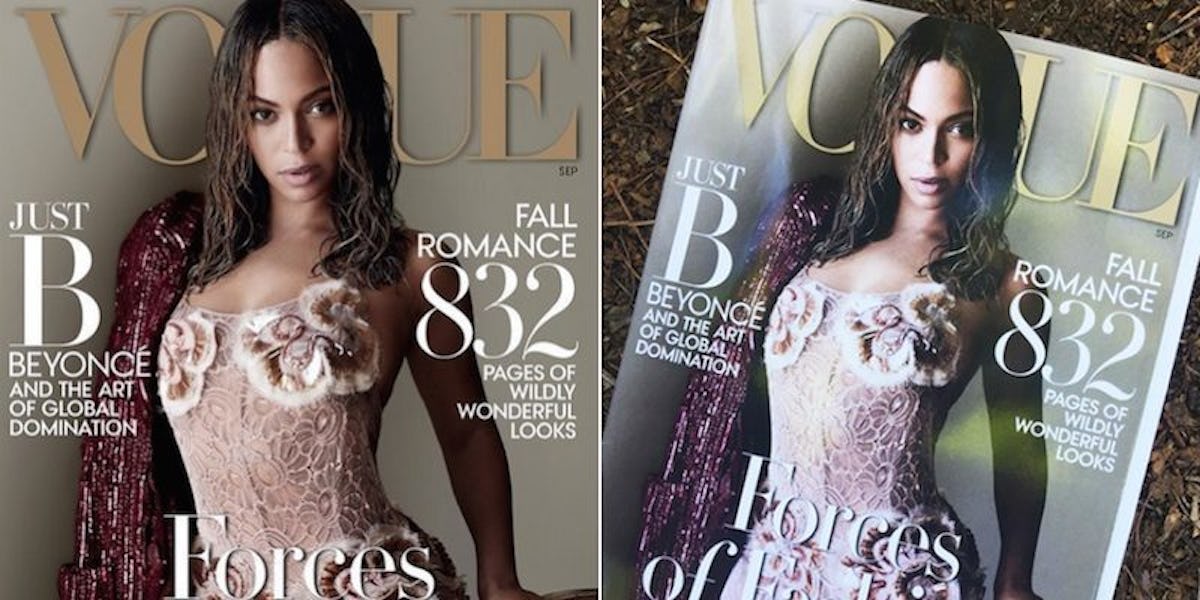 Beyoncé Absolutely Slays On The Cover Of Vogue's Famous September Issue
Earning the cover of Vogue is no small feat.
Earning the cover of Vogue's September issue, a publication so legit, RJ Cutler made a documentary about it, is major.
Earning the cover of Vogue's September issue as a black woman is literally unheard of  -- with the exception of three women on Earth.
Following the lead of Naomi Campbell and Halle Berry, who graced the covers of the September issues of 1989 and 2010, respectively, Beyoncé owns the cover of the upcoming issue of the magazine that acts as the final say in style.
The issue will mark Queen Bey's third time posing for a Vogue cover, this time in a breathtaking gown by Marc Jacobs, a fan of the performer.
The designer said,
The word diva is used for so many female performers, and it often means they have reputations for being difficult, but she exudes charm and a lovable quality.
As a treat for fashion junkies hoping for a behind-the-scenes look at the singer's shoot with Mario Testino, the magazine posted a short video.
The 2015 edition of Vogue's September issue will be available on Amazon and at Target on August 14, followed by newsstands on August 25.
Citations: Check Out Beyoncé's Cover for Vogue's September Issue (TIME)