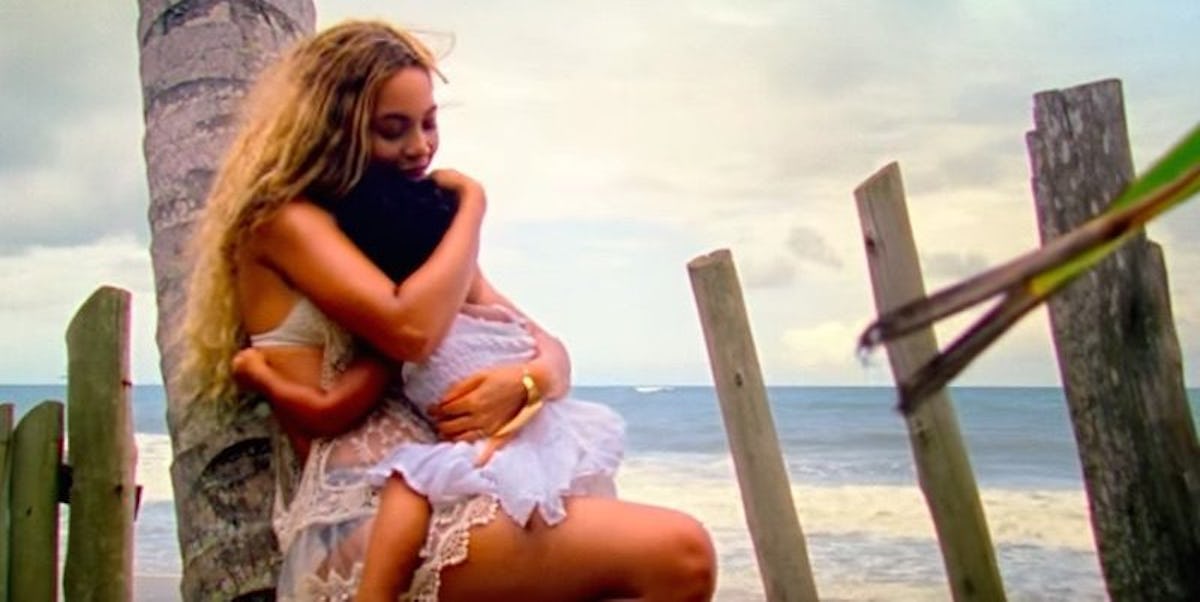 15 Times Beyoncé And Blue Ivy Were The Cutest Mother-Daughter Duo Ever
Beyoncé runs the world. It's just a fact at this point.
In 10 years, our children's textbooks will probably have chapters devoted to Queen Bey. Lemonade will play at their graduation ceremonies. Her lyrics will be written on the chalkboards in every classroom.
Beyoncé is a superstar, and we all know that. Her music is incredible, her fashion line is on fleek... but where Bey truly shines is in her role as a mom.
From the moment Blue Ivy was born, Bey's darling daughter became a blessing to us all. She was adorable -- angelic, almost -- and it was immediately clear she was the center of Bey's world.
Plus, as soon as Blue entered this world, Bey officially became the best mother ever. Blue is one lucky little girl.
In honor of Mother's Day, let's check out some of the most precious moments between Beyoncé and her daughter, Blue Ivy.
Beyoncé and Blue Ivy have an unbreakable bond.
Blue came into her life at the perfect moment. Look at how adorable they are!
They travel everywhere together...
...and are always going on new adventures.
Blue and Bey are pretty silly together, too.
And the apple doesn't fall far from the tree when it comes to fashion.
I mean, really. They're both just perfect. Bey gave her some good genes.
It feels like yesterday Blue Ivy was just a little baby girl.
But she's grown up so much over the years, with the help of her mother's guidance.
And Beyoncé looks up to her own mother, too. Their relationships are quite similar.
But that's what Mother's Day is all about: honoring the intimacy of these relationships...
...and reflecting on the memories we make with the women in our lives.
Bey and Blue are one of the cutest mother-daughter duos around, that's for sure.
So we just had to shout them out on this special day.
Happy Mother's Day, Bey!
And happy Mother's Day to all the women who are celebrating!