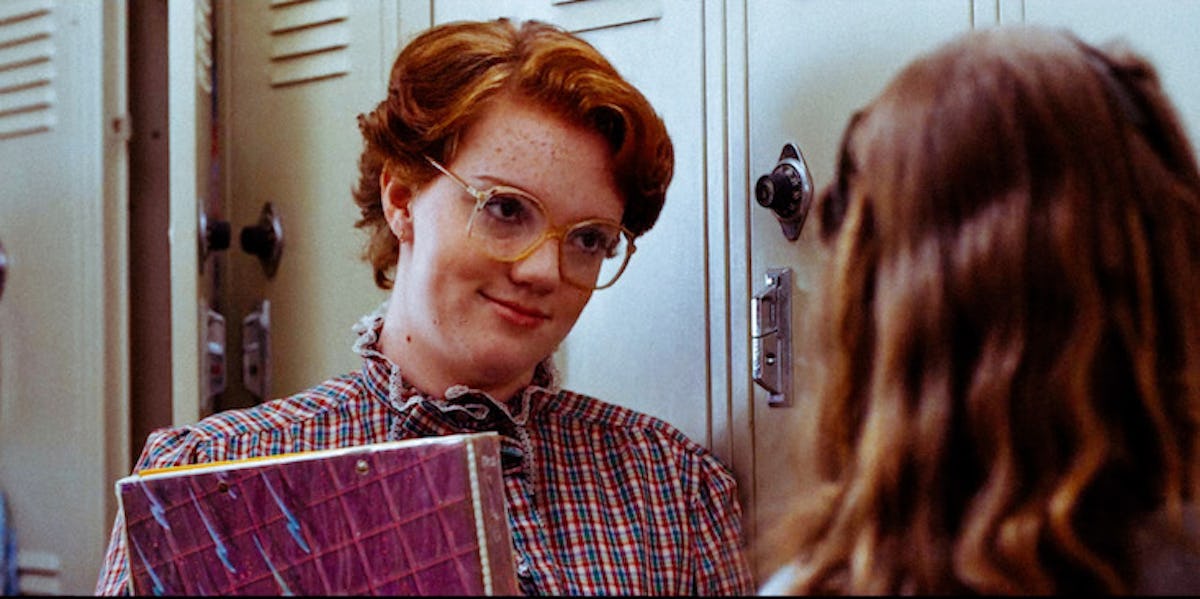 Barb From 'Stranger Things' Was Nominated For An Emmy, Finally Gets Justice
Netflix
Finally, Barb gets something good! The beloved best friend from Stranger Things is getting some recognition from the Television Academy for her breakout role.
Shannon Purser, who plays Barb on the hit Netflix series, just got nominated for the Outstanding Guest Actress in a Drama Series Emmy. Barb became a surprise fan favorite for her relatively small role in Stranger Things, growing to be one of the most popular characters in the series.
The Season 1 role also made a star out of Shannon Purser, who landed a recurring spot on Riverdale and a part in the horror flick Wish Upon.
Purser shared her excitement at the nomination on Twitter, writing that she's "incredibly honored" and congratulating her fellow nominees.
Those fellow nominees include Alison Wright in The Americans, Alexis Bledel in The Handmaid's Tale, Cicely Tyson in How to Get Away With Murder, Ann Dowd in The Leftovers, and Laverne Cox in Orange Is the New Black.
So how good of a chance does Purser have at winning? Well, Barb certainly was the buzziest character out of all those nominated, but unfortunately, she's up against some pretty stiff competition in this category.
Since Barb doesn't get much screen time, it's hard for her to stand out up against Alexis Bledel, who delivered an attention-grabbing performance in The Handmaid's Tale, or Ann Dowd, who's representing The Leftovers in its sole Emmys nomination after being snubbed.
Still, if pop culture impact is taken into consideration, then Barb is the clear-and-away winner.
And it's hard not to root for Shannon Purser. She posted an adorably relatable reaction to the nomination news, admitting she was hyperventilating in an airport and saw a therapy dog.
Let's hope Barb gets the big award this year since she won't be in the next season of Stranger Things, which premieres October 27.