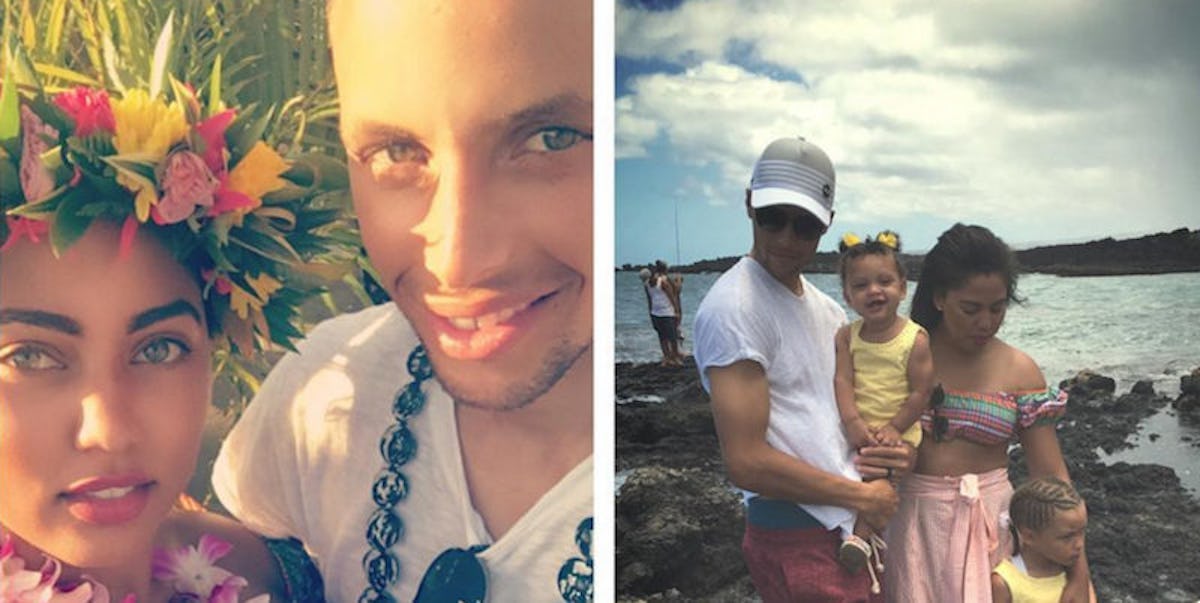 Ayesha And Steph Curry's Hawaiian Getaway Just Won Summer Vacation Goals
Instagram
99 percent of the time, nobody wants to look at family vacation photos. You see them on your Facebook news feed and immediately keep scrolling.
But these family vacation pics aren't just any family vacation pics... they're Ayesha and Steph Curry's Hawaiian family adventure pics. Now that's something everybody wants to see.
Starting last Wednesday, Ayesha and Steph Curry have been posting photos of their well-deserved vacation that are too adorable to be believed. Keep scrolling for the full virtual photo album.
Let's get you warmed up with a basic palm tree photo...
and this little critter.
Now we're getting into the good stuff.
Like this adorable mommy-daughter pic.
Their daughter, Ryan, turned 1 during their trip on July 10. Could see be any cuter??!
I mean, come on...
LOL
And after their Hawaiian vacation, they took a quick trip to the other happiest place on Earth.
In the caption, Millennial mom and chef Ayesha Curry writes,
We made it to Disneyland!!! What an amazing day. Every second we get to make our girls happy and make memories is bliss! Such a blessing and thankful and grateful for every moment.
Sounds like the end to a perfect trip to me.