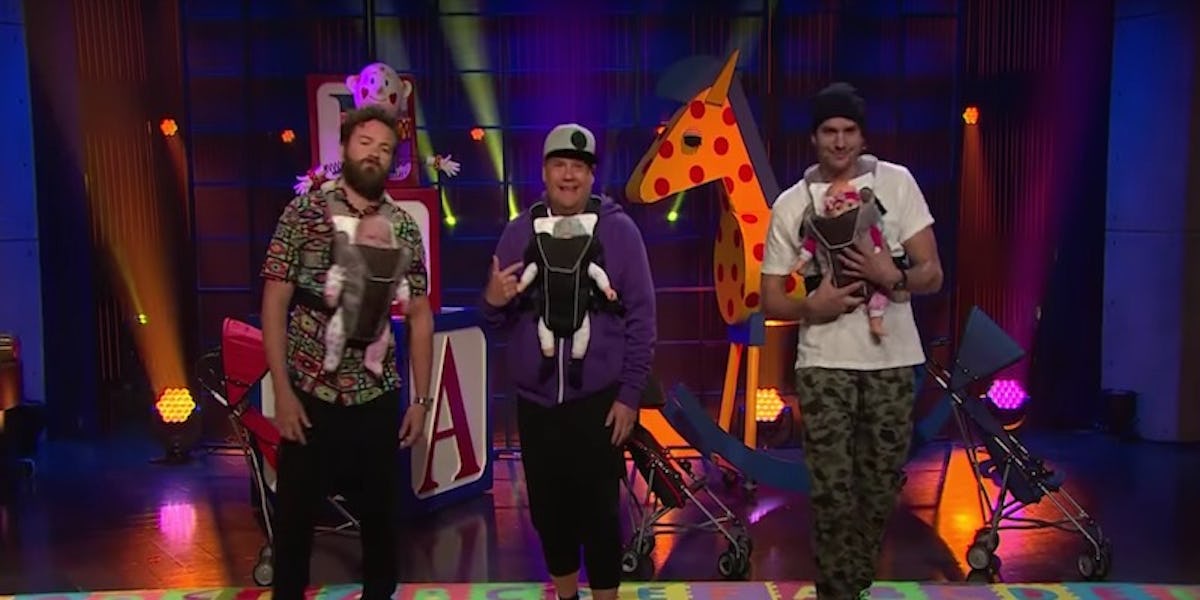 Ashton Kutcher And James Corden's 'Dad Band' Is All You Need To See Today
YouTube
Dads now have an anthem, and it's glorious.
Once a man has a child, he ceases being a man and starts being a dad. It's a sad transformation, but it's important in the circle of life. Not that it's a bad thing, it's just a "different" thing.
The days of boozing, staying up late and caring only for themselves are replaced with knowing specific brands of diapers and driving Honda Odysseys -- which is ironic because, let's be real, the only "odysseys" they're going on are odysseys of falling asleep while watching TV because they haven't gotten a full eight-hours of rest since they had kids.
James Corden decided to pay tribute to this noble crew with the help of his new boy band, The Puff Daddies, featuring "That '70s Show" alumni Ashton Kutcher and Danny Masterson.
Dads, this one is for you.
Citations: Ashton Kutcher joins boy band for embarrassing dads (Mashable)