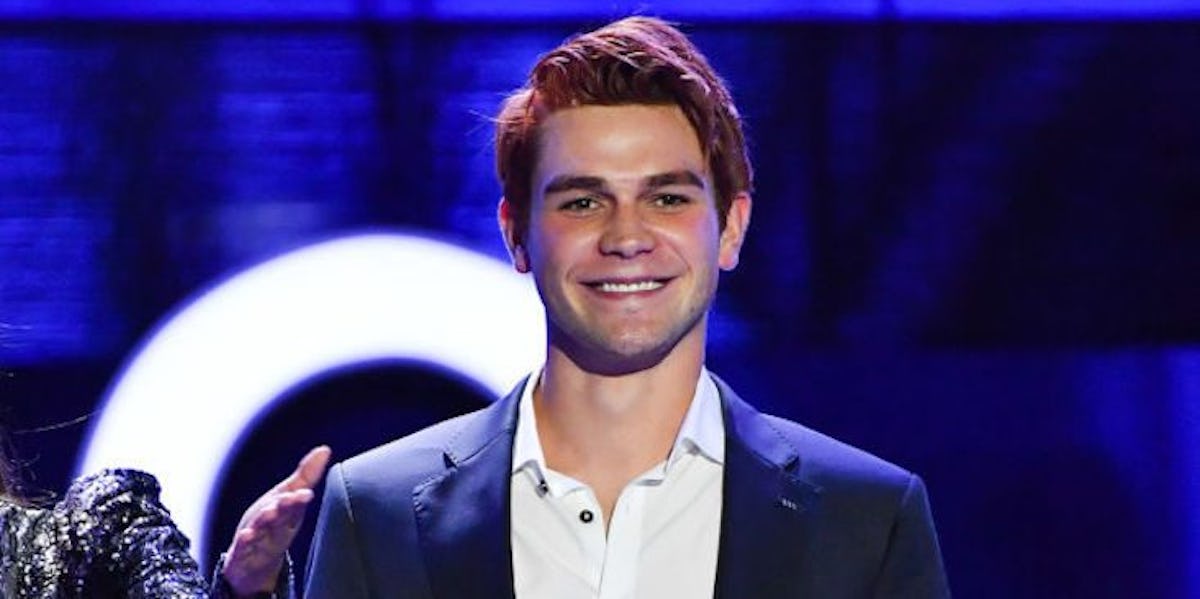 9 Times Archie From 'Riverdale' Proved He Was The King Of Instagram
George Pimentel/Getty Images
Archie Andrews from the CW's Riverdale is a lot hotter than his comic book counterpart, and a 20-year-old kiwi named K.J. is to blame. K.J. Apa, the New Zealand actor who plays Archie, has the kind of classic good looks that make you say "yeah, of course" when you see two beautiful girls and a music teacher pining after him on the CW hit. His character is famously girl crazy, but what about the actor behind the redheaded hero – who is Archie from Riverdale dating in real life?
All signs point to... nobody. It looks like he's single! We checked out his Instagram and found no evidence of an SO, but a lot evidence of a breakout Hollywood hottie living a charmed life.
Archie and Jughead aren't just BFFS on screen and Apa makes sure we know it with an Instagram basically flooded with shots of his co-star Cole Sprouse.
One can glean from Apa's social media that he loves exactly two things: 1) his mom and 2) his dog. He posts a lot of pics with them both, but the ones featuring his mom, or "mum" as he adorably calls her, are especially cute.
Back to the dog, though. Meet Keo, Apa's adorable mutt that he loved so much he made him his own Instagram account which has over 19,400 followers. Here's just a couple of the many shots he's shared of him.
Posting a selfie every once in a while is a must on Instagram. Apa can take some smoking hot staged pictures, but it's his less professional selfies that fans find more endearing. Stars, they're just like us.
Apa posted this collage, proving that, in addition to being hot and talented, he also has a good sense of humor about himself. For the record, though, I'm not sure he'd be too great of a Grinch -- he's too likable. In fact, he'd probably ruin the movie while it was filming because all the Whos down in Whoville would be too infatuated to feign any hatred.
A young-looking Apa was very cute posing with his A Dog's Purpose co-star Dennis Quaid, clearly a little fangirl-y that he got to work with him.
It looks like this star is only going to rise as Riverdale enjoys critical success and builds a loyal following. Oh, and the Teen Choice Awards seem to agree. Apa is nominated alongside Millie Bobby Brown and his co-star Lili Reinhart for this year's Choice Breakout TV Star award.