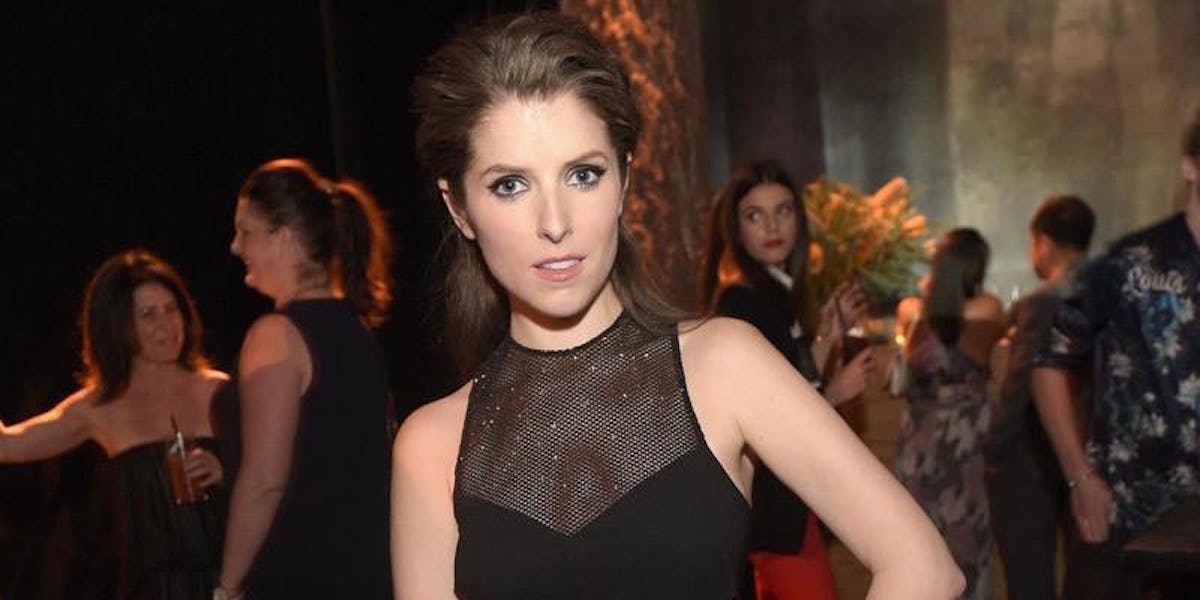 Anna Kendrick Talking About Her Butt Double Is All You Need To See Today
Getty Images
Anyone who's ever read Anna Kendrick's Twitter knows the girl is funny. Like, surprisingly funny. She doesn't hold back, and she doesn't apologize; she kind of just does her own thing -- only, unlike most of us, she does it in front of the world.
The "Pitch Perfect" actress spoke to E! News while promoting her new comedy, "Mike and Dave Need Wedding Dates," along with co-star Adam DeVine at SXSW.
The film, which follows two brothers as they attempt to find dates for their sister's wedding via Craigslist, features Kendrick as a party girl looking to score a free trip to Hawaii, where the wedding is.
In one scene, her character appears totally naked, toned booty on full display. Except, Kendrick explained, that toned booty wasn't hers — she got a butt double. She jokes,
When you choose a butt double, they're like, 'Is there anything you want?' As though they were going to scour the nation for the perfect ass you described.
Who knew the butt-double selection process was so complicated?
Check out Kendrick's hilarious interview up top, and catch "Mike and Dave Need Weeding Dates," based on real-life brothers Mike and Dave Stangle, in theaters July 8.
Citations: Is That Anna Kendrick's Naked Butt in Mike and Dave Need Wedding Dates? (E! News)