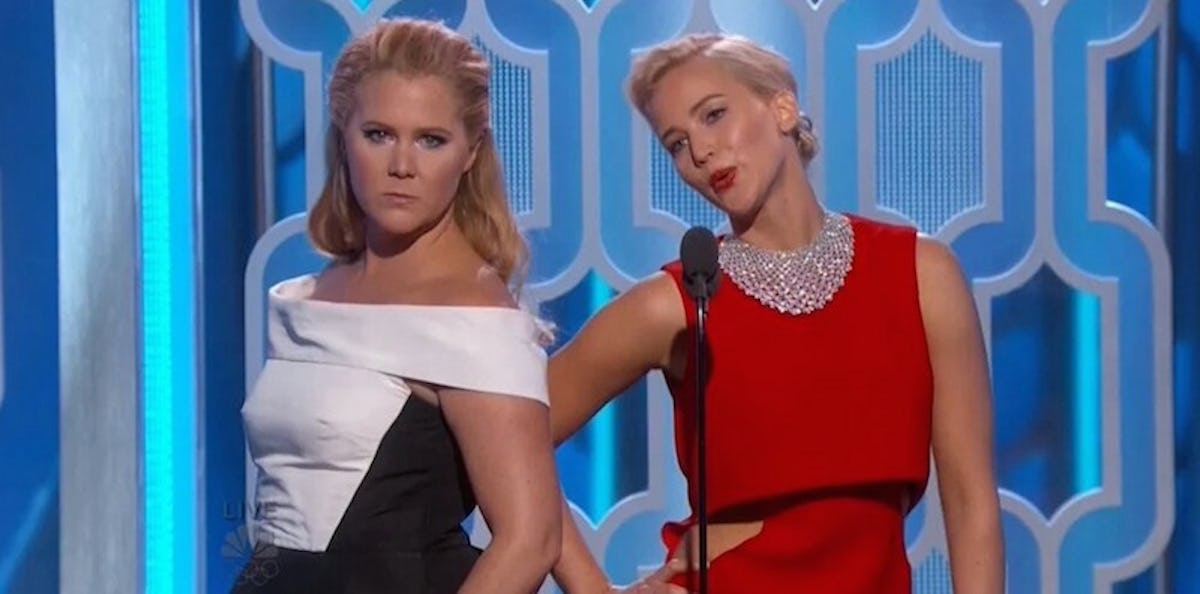 Amy Schumer And Jennifer Lawrence Just Proved They Should Host The 2017 Golden Globes
Amy Schumer and Jennifer Lawrence have a well-documented friendship that we here at Elite Daily worship. Let's be real, everything they do gives us #SquadGoals.
It took us less than 30 seconds to realize something great about these two as they presented together at Sunday's Golden Globes: They should totally host the awards show next year. While we'd like to think this was 100 percent our original idea, apparently everyone else on social media felt the same way.
Now, just imagine if Amy Schumer, Tina Fey, Amy Poehler and Jennifer Lawrence all hosted together? I think the world would implode, but at least it would be hilarious.